Wuilker Faríñez's father confirms contact with Barcelona
The current Millonarios goalkeeper's father confirmed that he has been in touch with the Catalan club in an interview on Venezuela's 'Se Habla Deporte'.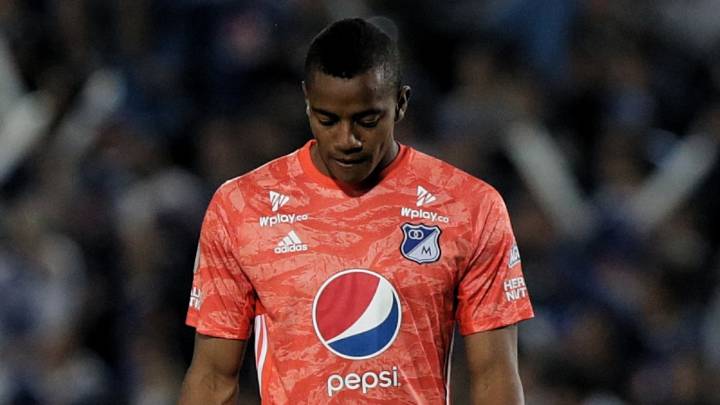 In recent weeks, speculation linking Venezuelan born goalkeeper Wuilker Faríñez with FC Barcelona has been growing with the current Millionarios (Colombia) goalkeeper remaining coy on the matter simply claiming that any potential move to the Catalan giant would be a 'dream'.
"I'm not aware of interest from Barcelona or other clubs as I'm totally focused on Millonarios but since I was a child I've always dreamt of playing for Barça and identified with the style of play personified by Messi, Iniesta and Xavi claimed the 21-year-old on the Venezuelan show 'Ruta Vinotinto'.
Faríñez senior speaks
Despite the claims of his son, the player's father Luis Faríñez confirmed that there has been contact with FC Barcelona and that Millionarios are disposed to negotiation with other would be suitors.
"I can confirm that there has been contact with Barcelona and the player's departure from the Colombian Liga Aguila is likely at the end of June. There has been interest in Wuilker from clubs in México, Argentina, England and previously in Portugal, but nothing resolved as yet. Millonarios have stated that they are open to looking at any offers", admitted the player's father on Venezuelan television show "Se Habla Deporte".