Daniele De Rossi could reach the MLS and New York City FC
With Daniele de Rossi announcing his retirement from AS Roma, New York City FC is reportedly interested in bringing him to the MLS.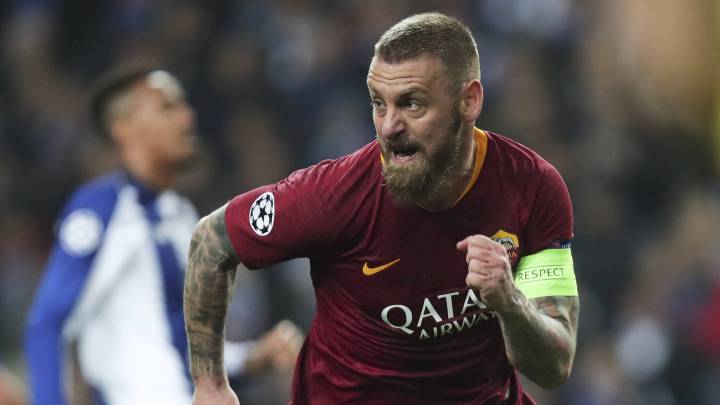 After 18 years with AS Roma, Daniele De Rossi is ready to pack up his things and move to new horizons when the season ends. Even though De Rossi's time with the Giallorossi is coming to an end, the 35-year-old Italian intends to keep playing, and sources say he could move across the pond to the U.S.
Several MLS teams have already shown interest in signing the experienced midfielder, but apparently, he won't be joining Zlatan Ibrahimovic at Los Angeles.
According to 'TMW', New York City is very keen to acquire the services of the World Cup winner. The MLS' primary transfer window has just closed, but the New York franchise could move to sign him in the summer, when they will be able to acquire new players between 10 July and 8 August.
United States move
De Rossi's possible arrival in Major League Soccer doesn't seem far-fetched, as the Roma player has declared his desire to live in the United States on several occasions.
Signing with an MLS team would be a way for him to keep doing what he loves as the Italian already mentioned his intention to remain playing football.
If he signs with NYCFC, the Roma legend will be following in the footsteps of Andrea Pirlo, who signed for the New York franchise in 2015 to become the highest-paid player in the MLS with a contract worth $8 million per season.