Man Utd want €170m for Pogba; have no interest in Bale - reports
Aside from Manchester United's inflated price-tag, Paul Pogba's excessive wage demands may also complicate his move to Real Madrid.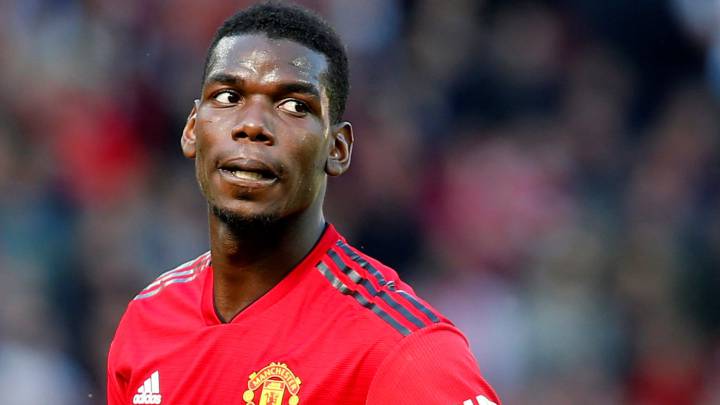 Real Madrid representatives have begun talks with their Manchester United counterparts over a potential deal for Paul Pobga, according to UK newspaper The Independent.
While United would prefer to keep the French midfielder, a number of factors have prompted the club to open up to the idea of selling him. And The Independent reports that the Red Devils will demand more than $170 million euros for the 26-year-old, a figure which Madrid will unlikely be willing to pay for a player whose current market value is 90 million euros (transfermarkt.com valuation).
Pogba's wage demands a further obstacle to Real Madrid move
Aside from United's price-tag, the player's wage demands may also complicate his move to the Spanish capital. According to The Independent, Pogba wants to become the highest-paid player in the world, with a salary in the region of £500,000 (575,000 euros).
But as reported by ESPN two weeks ago, Madrid were not willing to match his current £290,000-a-week deal at Old Trafford, which would mean the LaLiga club would be highly unlikely to meet the French international's astronomical wage demands.
Man United not interested in Kroos or Bale
With Madrid not in a position to pay 170 million euros for Pogba, the Spanish club hoped they could secure a player-plus-cash deal which would include Toni Kroos or Gareth Bale. But the Red Devils are not interested in either player, according to The Independent, which further complicates the operation.
As it stands, Pogba is determined to make the move to the Bernabeu, where coach Zinedine Zidane is equally determined to welcome him, as the French coach looks to rebuild his squad for next season, which looks likely to include Chelsea star Eden Hazard.
But in light of the current circumstances, Madrid's representatives could be expecting a long and hard negotiation process for Pogba that could drag on until the end of August.