Porto president assumes Casillas will retire
The Porto president has said the club is already looking for a new goalkeeper on the assumpiton that Iker Casillas will be forced to retire.
There has still been no official confirmation as to whether Porto keeper Iker Casillas will be forced to retire after he suffered a heart attack two weeks ago.

But the club's president, Jorge Nuno Pinto da Costa, has given a clear indication that the 37-year-old will not return to play for the club, which would leave them currently without a first choice-keeper for next season.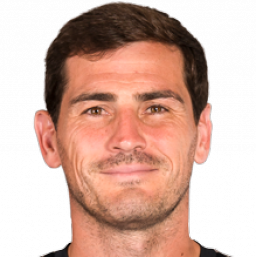 "We're going to need someone to replace Casillas"
"We have a problem with Casillas, whose contract we had renewed and we didn't need to sign any goalkeeper. Now we think we're going to need someone, but that case is also being treated," Pinto da Costa told O Jogo.
The ex-Real Madrid player signed for Porto in 2015, and has played 156 games with The Dragons, keeping a clean sheet on an impressive 74 occasions.
After being rushed to hospital with a heart attack on 1 May, the Spaniard had a coronary stent implanted, which several medical experts say will force him to retire.