Simeone in emergency talks with Rodrigo about future
The Atlético Madrid manager could already know the decision that his player has made following an offer from Man City.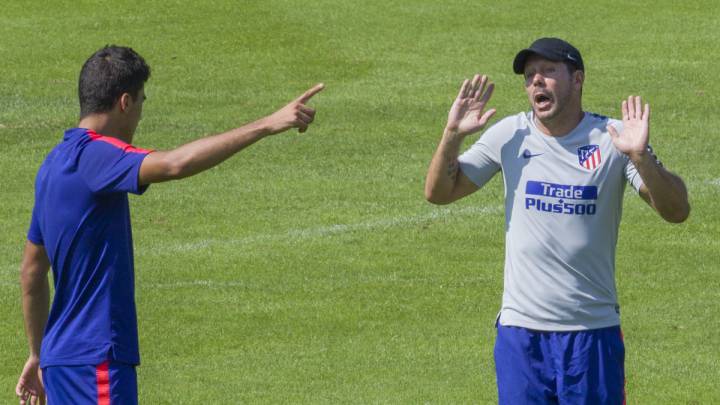 With the season almost at its conclusion, Diego Simeone has been holding various meetings with his players to get a clear picture of their futures. During Thursday's training session, the Argentine manager met with Rodrigo in order to get a first-hand account of the Spaniard's intentions, with a bid for the midfielder from Manchester City on the table, just requiring a signature to see a big money move to the Premier League.
Simeone-Rodrigo discussions
The meeting between the pair went on for some time. The 22-year old was brought up in the Atleti youth ranks, then returned last summer after impressing at Villarreal to inherit the number 14 shirt in red and white, that of Gabi and Cholo himself. But, in just one season we could see that number up for reallocation once again.

For Simeone, the midfielder that is seen as untransferable is Thomas Partey. In addition to having the reliable Koke and Saúl, this is a major reason why both manager and club are likely not to block a move if Rodrigo wants to play under Pep Guardiola's style of play, one that contrasts with that of Cholo. The key is making the decision quickly, just as with Antoine Griezmann, and not allowing it to drag out through the summer. This allows time to plan and bring in appropriate cover.
After the meeting had ended, Rodrigo spent more than an hour on the phone in the car park of the Atlético training facility...