Bruce Arena faces a huge task with New England Revs
The legendary American coach was introduced as the new head coach of Revolution with the challenge of making them as successful as other Boston teams.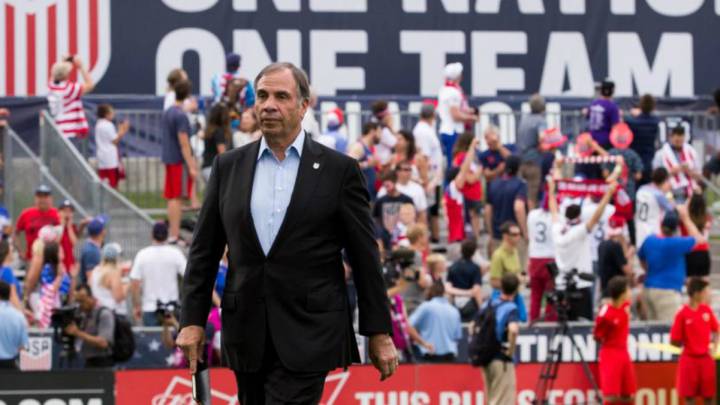 Boston is a sports city accustomed to success with their home teams like current World Series champions the Boston Red Sox, or the New England Patriots, who won the last Super Bowl to extend their NFL dynasty. However, the New England Revolution, Boston's MLS franchise, has yet to meet those lofty standards and give their fans something to celebrate.
The Revs share an owner with the Patriots, Robert Kraft, and with the arrival of Bruce Arena the franchise is looking for results - not in the short term, but in the long run - to build a successful dynasty similar to those the city already has seen with the Red Sox, Patriots, and Celtics.
Arena was presented as the Sports Director and coach of the New England Revolution on Thursday and has been given the green light to reinforce the team in the summer. Despite sitting last in the Eastern Conference, there is plenty of league action to come and it's still possible for the Revs to qualify for the playoffs.
Arena: "This is a great sports city"
Boston's sports titles
| | | |
| --- | --- | --- |
| Team | League | Championships |
| Boston Celtics | NBA | 17 |
| Boston Red Sox | MLB | 9 |
| Boston Bruins | NHL | 6 |
| New England Patriots | NFL | 6 |
| Boston Braves | MLB | 1 |
The Revs have placed their hopes in a strategist with an outstanding track record to turn things around for the side after just one playoff run in the past eight years.
"I said it from the moment I was hired; this is a great sports city, we want to bring up the Revolution, to be on par with the other successful franchises that Boston has. It's a big challenge, but I'm very proud to be in a team with an excellent owner and a lot of potential," Arena said after being appointed.
Arena is the most successful coach in MLS and USMNT history. The former United States strategist has won five leagues; two with DC United and three more with LA Galaxy, as well as leading the US to three Gold Cup triumphs and taking them to quarterfinals at the Korea-Japan World Cup back in 2002.