Juventus: Cristiano Ronaldo asks for José Mourinho
The Old Lady are in the market for a new coach and according to La Gazzetta dello Sport, Cristiano Ronaldo wants his countryman Mourinho.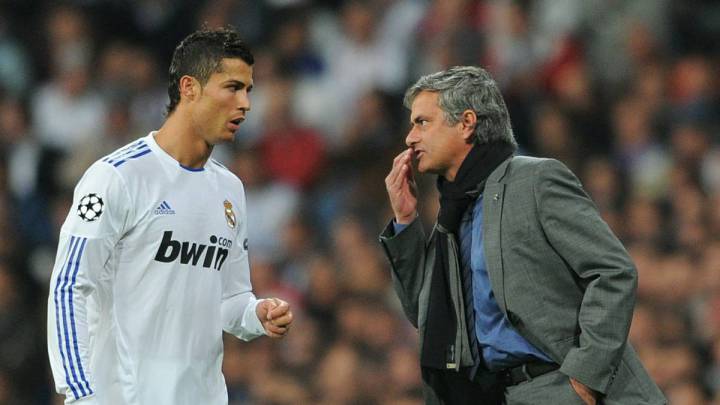 Massimiliano Allegri's departure from Juventus has left quite a void to fill and there will be no shortage of willing candidates to be parachuted in charge of a squad containing the talents of Cristiano Ronaldo, Paulo Dybala, Miralem Pjanic and company.
And it precisely the Portuguese who is credited by Italian media as having had a say in the matter of Allegri's successor, with La Gazzetta dello Sport stating that Ronaldo has asked the Juventus board to make an approach for José Mourinho.
Although the Italian daily may simply have put two and two into a calculator, it is a union that could suit all parties. Juve's domestic dominance is so great that an incoming coach is practically guaranteed the Scudetto, which will appeal to Mourinho after his travails at Manchester United and his previous experience of working with Ronaldo when his Real Madrid side went up against Pep Guardiola's Barcelona.
It will also give Mourinho the opportunity to go head-to-head with Carlo Ancelotti, a coach for whom Mourinho has plenty of admiration and who will provide a worthy but non-Guardiola and City-level opponent for the Portuguese.
Ronaldo and Jorge Mendes behind Mourinho campaign
For Juventus, the Champions League has taken precedence and although Allegri certainly did his reputation in that respect little harm by reaching two finals, Mourinho has a proven track record in European cup competitions.
La Gazzetta notes that "two parties are pressing Juventus to take on José Mourinho as their new coach. One, logically, is his representative Jorge Mendes and the other appears to be Cristiano Ronaldo, who has put their differences at Real Madrid to one side and backs the appointment of his compatriot."
Another consideration for Juve is the destination of João Félix: the teenaged Benfica sensation is already leaning towards Turin despite the interest of practically every big-spending club in Europe on the basis that he will get to play with Ronaldo, and the addition of Mourinho to the mix would provide additional attraction for the 19-year-old.