Football in mourning as Xavi hangs up his boots
The Catalan play-maker was involved in Al Sadd's defeat to Iranian side Persépolis (2-0) in the Asian Champions League.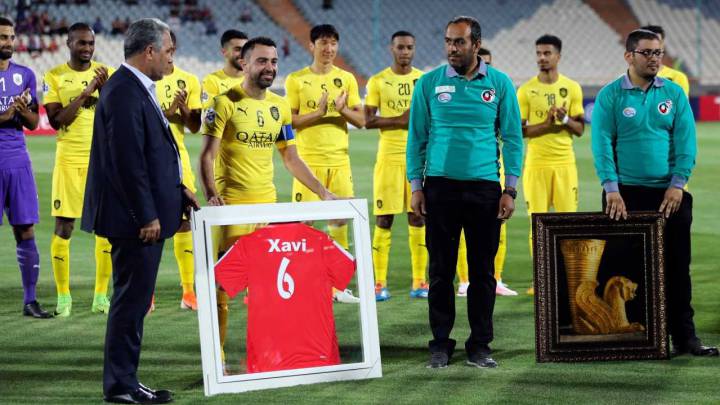 Xavi Hernández and goodbyes don't really get along. His send-off from Barcelona saw his team only manage a 2-2 draw against relegation threatened Deportivo with the league title already in the bag for the Catalan side. His last game in a Spain shirt was the humbling 5-1 defeat to Holland in the Brazil 2014 World Cup and today, the 39-year-old played his last professional game for Al Saad as the Qatari outfit fell to Persépolis in Tehran (2-0) in the Asian Champions League.
The player from Terassa has laced up the boots as a player for the last time and is poised to embark on his next journey in the game when he takes the reins at his current Al Saad side as head coach with the Qatari outfit set to announce the development in the next few days.
One day ....
"One day I'll go back to Barcelona. I now need to learn how to drive a car before I can put myself behind the wheel of a Ferrari" stated the Barça legend speaking to Agencia EFE last weekend.
Xavi is set to spend the next few days in Madrid where he is finishing his UEFAPro coaching course and will be based at the Spanish FA headquarters in the Las Rozas suburbs.