Rivaldo: "I'm sure Real Madrid will try to sign Neymar or Mbappé"
The former Barcelona forward gave his thoughts on the possibility of Antoine Griezmann joining the blaugranas: "Some players are afraid of coming to Camp Nou".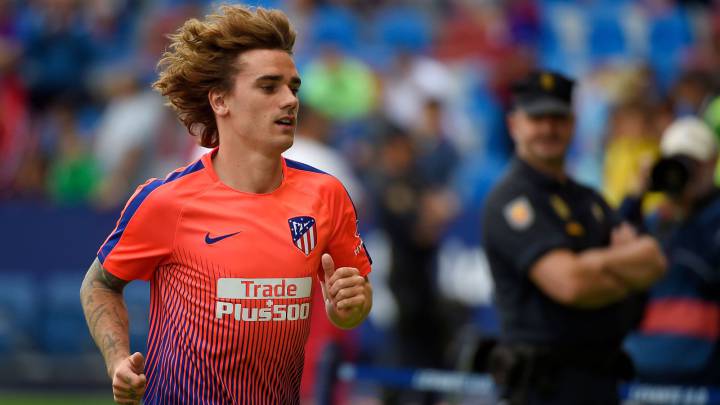 Rivaldo has spoken about Antoine Griezmann's potential move to Barcelona and believes that some players can feel intimidated by the prospect of joining the blaugranas. In an interview for Betfair, the Brazilian says he feels certain that Real Madrid will attempt to boost their attack by signing either Neymar or Kylian Mbappé this summer. He also revealed that Neymar regretted leaving Barcelona...
Big shoes to fill

Griezmann to Barcelona? "If he ends up coming, he'll need to show enough personality to compete on a level with Luis Suárez and Messi. I don't know whether he will come. A lot of players are afraid of joining Barcelona because at Camp Nou, Messi is the main man. At Atlético, Griezmann was the star player and if he does join Barcelona and Messi continues to stand out, he might start feeling a bit worried… at Barça he would have to perform to the same level as he did at Atlético".
Bad move
Neymar leaving to join PSG: "It's obvious he made a mistake leaving Barça. If you talk to Neymar about it, or to his father or family, they'll tell you that he doesn't regret it, but I think deep down he does. Barcelona is Barcelona. Neymar is a Barça-level player".
New signings at Real Madrid: "I'm sure Real Madrid will try to sign Neymar or Mbappé. They need to bring in top level players to strengthen the team - a big-name player who plays well, who can be decisive… and either of those two could fit in at Real Madrid".
Rivaldo praise for Gareth Bale
Bale: "He's a brilliant player who has done a lot of great things for Real Madrid. He's scored many important goals - in the Champions League finals for example. Bale is a top player. People say he hasn't been performing well? Well… footballers cannot always be at 100%. I'm sure he can improve on last season. I think he can achieve big things with Madrid next season".