Real Madrid: Galáctico targets invite advances ahead of rebuild
Under the re-appointed Zinedine Zidane, Real Madrid are preparing to revamp their squad this summer after a terrible 2018/19 season...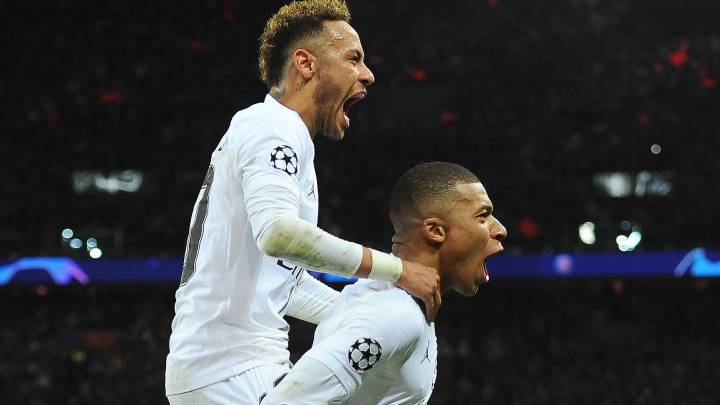 After a disastrous season that yielded no major trophies, Real Madrid are preparing a summer overhaul of their squad, and big-name targets Neymar, Paul Pogba, Eden Hazard and Kylian Mbappé have all far from discouraged their interest...
Hazard
Zinedine Zidane's presence in the Madrid dugout is certainly a major plus in the eyes of Chelsea attacker Hazard, for whom the Frenchman is a childhood idol. "I started playing football because of Zidane," he has even gone as far as saying.
However, having also noted that "Madrid are still Madrid" even without Zidane, the chief focus of Hazard's desire is the club itself - and it's a love that the 28-year-old has never made much effort to conceal.
After trying, and failing, to push through a move to Madrid last summer, the Belgian has not renewed his Blues contract, and all the indications are that he will finally end up at the Bernabéu. "If I play for Madrid I'll be very happy," he said in late 2018. That happiness now appears to be within touching distance.
According to L'Équipe, Madrid have earmarked the days after the Europa League final to confirm the signing of a footballer who has always known where his heart is set on going. "I don't want to lie, it [joining Madrid] is my dream since I was a kid," he said a few months ago.
Pogba
Pogba has also been fulsome in his praise of Real Madrid but, unlike Hazard, the Manchester United midfielder is not quite so clear on his preferences.
"Madrid is a dream for anyone," said the 26-year-old while on France duty in March. "It's one of the biggest clubs in the world. There is also Zidane as coach." 'Zizou' responded soon after, telling reporters: "I like Pogba a lot, it's nothing new [...]. If when he finishes his experience at United he wants to come here, why shouldn't he come to Madrid?"
However, Pogba, who was on Barcelona's radar last summer, also has eyes for Madrid's arch rivals. Indeed, rather than having one particular club that is the object of his unconditional love, he seems to have a list of major sides that would be among his preferred destinations.
Zidane has flung the Bernabéu doors wide open to his compatriot, but now needs the player to take the initiative to make a summer deal happen.
Neymar
Having even had a trial at Madrid as a youth, Neymar finally went to Barça in 2013 and, though there is undoubtedly a mutual attraction, the conditions just never seem to have quite been there for him and Los Blancos to join forces.
"Real Madrid is one of the biggest clubs in the world and any player would want to play there," said the Paris Saint-Germain forward in March, in comments that did not rule out a move to the 13-time European champions. "I'm happy in Paris, I'm really good, but nobody knows the future." Within a month, he had also declared his desire to play with the seemingly Madrid-bound Hazard.
Having received Neymar's nod of appreciation, Zidane replied with the public message that it is at Madrid where "dreams come true". However, the Brazilian has not yet made his mind up over his future. "As soon as there is something, I'll talk to everyone," he said earlier this year.
Mbappé
Mbappé's expressions of admiration for Real Madrid are less open than Pogba's, Hazard's and Neymar's... but are there nonetheless. The French international striker's idols include Zidane and Madrid legend Cristiano Ronaldo, and he has never hidden that fact. And there are certainly doubts over his future at PSG.
"Maybe it's the time to take on more responsibilities, maybe at PSG, of course, or maybe elsewhere with a new project," said Mbappé, a self-confessed "admirer" of Madrid, on Sunday. These comments didn't go down well at all at PSG, who responded with a brief statement on Twitter refuting suggestions that the 20-year-old could leave the Parc des Princes this summer.
Mbappé is a starlet Zidane would be keen to work with and, on the day he returned as Madrid boss, he did not shy away from links with player. "Of course [I'd like to coach such a talent]," he said. "I'd be happy to train all the good players."