Gareth Bale seeks shelter from the storm on the golf course
Wales coach Ryan Giggs has called up the Real Madrid forward for a week of training in Portugal to prepare for the upcoming games agaimst Croatia and Hungary.
With the season over, Wales coach Ryan Giggs has called up 26 players for a week of training from tomorrow until next Tuesday in the Algarve, as preparation for their forthcoming Euro 2020 qualifiers against Croatia (8 June) and Hungary (11 June). The final list for both games will be announced on Wednesday 29 May. Included in the Wales party who will be preparing in Portugal is Gareth Bale. Bale, who didn't play a single minute of Real Madrid's final three games of the season, has been keeping himself entertained on the golf course in La Moraleja, one of the well-heeled, upmarket neighbourhoods in the capital. He spent several hours on the course enjoying his big passion with a group of friends.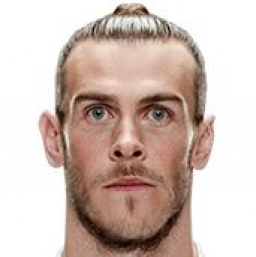 Golf-crazy Gareth
For Bale, a round of golf is the best way to unwind and he freely admits himself that it's a sport which he's obsessed by - he has even commissioned a mini golf course to be built in his garden back home in Wales. He explained in an interview with The Daily Express: "I try to play golf as often as I can. I love the sport, I love the fact that you can just get away from everything, be with your friends, and no-one can come over to you on a golf course. It's nice to get out and, I suppose, switch your mind off from football. Just have a laugh. I'm obsessed with golf".