Kroos contract renewal could impact 'Operation Pogba'
With Toni Kroos' contract renewed, Madrid may not be willing to go all out for the Manchester United midfielder Paul Poga this summer.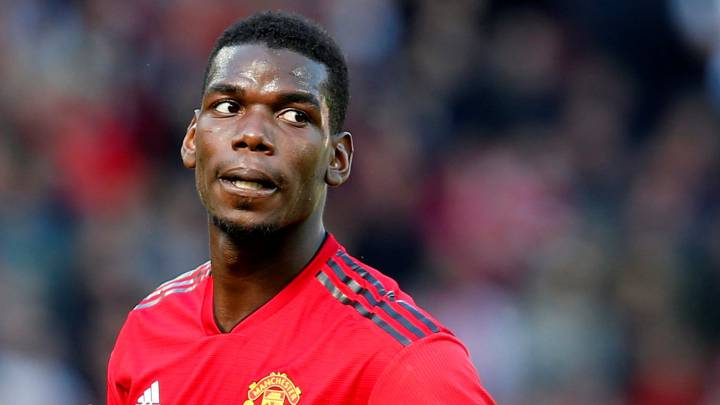 Real Madrid's decision to renew the contract of Toni Kroos has taken his agent, Mino Raiola (also agent to Paul Pogba), by surprise, as well as the player himself.
The German international's one-year extension and the subsequent salary increase could have consequences for 'Operation Pogba'.
Pogba is a personal request of Zinedine Zidane, whom the French coach wants even more so than Eden Hazard.
Hazard would be more of a strategic signing, while Pogba, with his commanding presence, is the player around whom Zidane wants to build his new project. But now, with Kroos' contract renewed, Madrid may not be willing to go all out for the Manchester United midfielder this summer.
Hazard and Eriksen will be easier operations
The two signings that Madrid have more at hand are Hazard and Christian Eriksen, mainly because their contracts end with Chelsea and Tottenham, respectively, in 2020.
As such, Madrid finds itself in the ideal situation to bargain for the two players, as their respective clubs will have to sell them this summer or risk losing them for free next summer.
Jovic, Militao, Mendy
Apart from those two, Los Blancos have already secured the signing of Luka Jovic, a young forward who scored 27 goals in 48 games for Eintrecht this season, as well as that of Eder Militao from Porto for 50 million euros. Another player who could make his way to the Bernabeu is Lyon's Ferland Mendy, who would likely go for another 50 million euros.
'Operation Pogba' will prove to be the most difficult this summer. The French midfielder finishes his contract with United in 2021. Zidane has already spoken with him (even telling him 'it's now or never' when it comes to a Bernabéu switch) and Pogba himself has asked United to negotiate his move to Madrid.
But United will never sell him for less than 150 million euros and have already hinted that the starting price will be 170 million euros. It would be a stellar signing but on which the renewal of Kroos could have an impact, if Zidane's midfielders for next season are to be Casemiro, Valverde, Kroos, Modric, Isco and Eriksen.