Liverpool: Klopp's €36m clause puts Serie A giants off
The Old Lady are seeking a new manager after the departure of Massimiliano Allegri but will probably not be pursuing the extremely expensive German.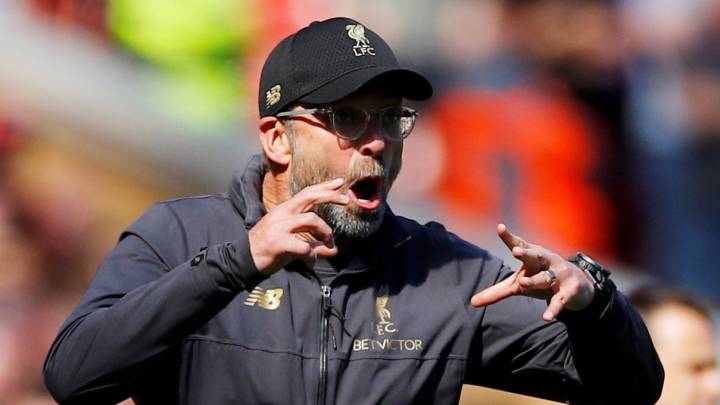 Juventus' search for a successor to Massimiliano Allegri is shortening by the day, but not due to a raft of applicants and certainly not the availability of a surplus of top-level managers.
Pep Guardiola ruled himself out of the running last week – although reports in Italy on Wednesday suggest that may have been smoke and mirrors from the Spaniard, who is desperate to win another post-Barça Champions League and has little left to accomplish domestically with Manchester City – and former Juve coach Didier Deschamps followed suit this week when asked about a return to Turin ahead of the European Championship qualifiers.
Mauricio Pochettino is another potential target but negotiations with Daniel Levy are rarely a straightforward affair. The Spurs boss has intimated he may consider his options if he leads his side to Champions League glory in Madrid but that is more likely a polite cough in the direction of Levy and his tightly drawn purse-strings: Pochettino has had plenty of offers to leave north London but the completion of the new stadium and a less stringent budget will be enough to persuade him to stay.
Klopp too expensive for Juve's tastes
Which brings Juventus to his opponent in the Champions League final: Jürgen Klopp. The former Dortmund boss is arguably the hottest coaching property in world football after taking Liverpool to two consecutive showpiece finals and his challenge of City's dominance in the Premier League but the Anfield board are only too aware of this and placed a prohibitive clause in his contract: it will cost any interested party a cool 36 million euros to negotiate with the German. Add on his wages of eight million euros a year and the probable offer of a three-to-five year contract and half of Juve's transfer budget disappears in the stroke of a pen.
The names currently in the frame for one of football's most attractive posts include Simeone Inzaghi of Lazio and Sinisa Mihajlovic of Bologna, cheaper alternatives but perhaps lacking that star quality associated with a club like Juventus, while Antonio Conte's run-ins with Juve president Andrea Agnelli during his last stint in Turin make the former Chelsea and Italy boss an outsider at best.
Maurizio Sarri has emerged as a possible candidate after enduring a fraught season at Chelsea amid fan unrest, despite leading his side to third in the Premier League and the Europa League final. However, the Blues may be unwilling to part with a coach who works on longer-term basis than most with a transfer ban looming over Stamford Bridge.