Mbappé not looking for a new contract with PSG
The French forward is keen to gradually make his way up the hierarchy within the PSG dressing room. He knows that more experienced players are the leaders.
There were tremours in the back offices at Paris-Saint Germain a few days ago when Kylian Mbappé let slip that he would be open to taking on more responsibility - either at PSG or elesewhere... "I have learnt much here and maybe it's the time to take on more responsibilities, maybe at PSG, of course or maybe elsewhere with a new project", the player said during his acceptance speech as he picked up the Ligue 1 Player of the Year award.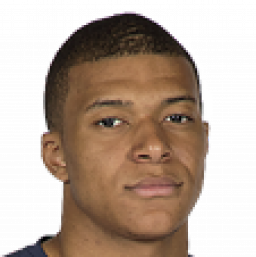 More responsibility
Those words provoked panic among club directors and forced the media department to issue a statement the following day to calm nerves among the fan. PSG announced that Mbappé will definitely still be at the club next season. To be fair, it's fdifficult to see him leaving this summer - even a gigantic 300 million euro offer wouldn't be enough to persuade PSG to part with the 20-year-old, sources close to the player told Le Parisien.
Mbappé's words could also be interpreted as a message to the club to underline how he sees his own progression following another season in which Neymar has taken the lion's share of the limelight and privileges. His message could also be construed as an appeal for an improved contract, but those in his circle claim that there are no plans to sit down with the club to discuss terms - even in the short term.
Mbappé keen to gain more appreciation
It seems that Mbappé is more keen to establish himself among the dressing room top dogs than ask for a pay rise as he sees Edinson Cavani and Ángel Di María as the ones who call the shots within the dressing room. It's not that he sees himself in the same league as Neymar, just that he feels he has shown enough personality to be considered one of the team's leaders.