Real Betis with comfortable win over DC United at Audi Field
The absence of Wayne Rooney against the Spanish team cost the capital side a big loss at home, before they get back on the road to visit NE Revolution on Saturday.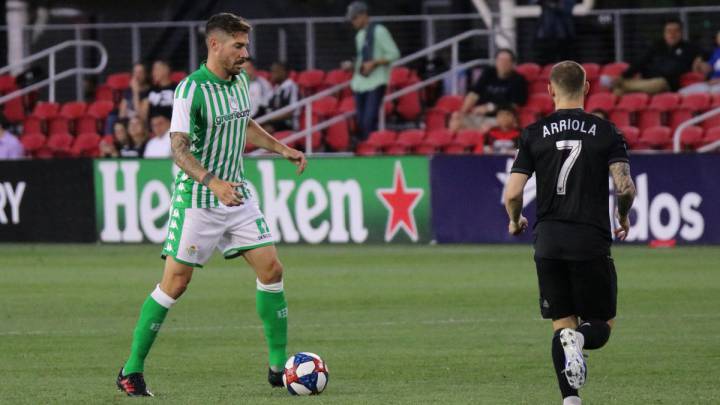 Wayne Rooney and co. welcomed Spanish team, Real Betis, to Audi Field for DC United's second international match at home, while it also marked the first time Betis had played in the United States.
The Black and Red squad is second in the Eastern Conference, but lately have been struggling to show the quality, especially on the road, that took them to top spot for the first few weeks of the MLS season. This is why they were looking to prove themselves against LaLiga's Real Betis.
DC United headed out with an alternative line-up, without their star player and captain, Rooney, which might have cost them more than they expected, with the Spanish side winning 5-2.
Real Betis' goals came from Loren, Sergio León, Joaquín, Marc Bartra, and Robert, giving them a convincing victory over the American team. The first two goals arrived before half-time, and for the second period United were always chasing, never getting the scoreline level despite Griffin Yow and Quincy Amarikwa reduding the deficit to just one goal.
But that wasn't enough and a pair of late goals put the game to bed in favor of the Spaniards, who came with a strong side and looked sharper from the very start. United kept pressing, but the green and white shirts looked stronger, and ended with not a bad result for their first game on US soil.
What's next for both teams?
Real Betis finished the 2018/19 LaLiga season tenth in the standings with 50 points for a record of 14 wins, eight draws and 16 losses. They will face Chattanooga's Tennessee on Sunday 26 May.
DC United will get back to the MLS season by visiting New England Revolution on Saturday 25 May at the iconic Gillette Stadium.