Personal Whatsapps reveal Emiliano Sala's aversion to Cardiff move
Argentinean player Emiliano Sala died in an aeroplane accident on January 21 as his Nantes to Cardiff plane crashed in the English channel.
Argentine player Emiliano Sala's tragic death as he the plane he was flying in from Nantes to Cardiff crashed caused consternation throughout the football world earlier this year. Now, some five months after the accident, French sports daily L'Equipe have revealed information about the player's state of mind as the deal between Nantes and Cardiff City came to fruition.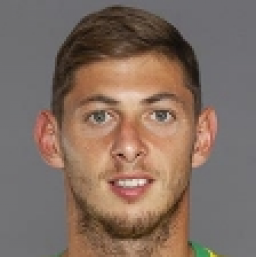 Sala was reluctante to move to the Premier League club, aware that the economic uplift for the French side was the principal motive for the deal. Emiliano Sala maintained a strained relationship with the Nantes owner's son Franck Kita and made his feelings clear relating to the move to the Welsh club. The move itself proving to cause some degrees of emotional distress and anguish for the striker with the accident coming just days after a difficult moment in the player's life.
The documentary broadcast by L'Equipe Enquete revealed the Whatsapp audio messages sent by Sala on January 6 which reflect his state of mind.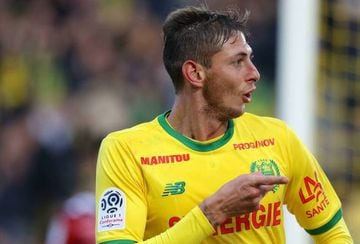 "Last night, I sent a message to Meissa [N'Diaye, Sala's agent] and he called me later," begins the audio message. "We had a conversation and he told me that last night Franck Kita [son of Nantes Polish owner Waldemar] sent him a message to talk, so he phoned him.
"They spoke and... they are keen to sell me. There has been an offer from Cardiff today. On the Nantes' side, they negotiated to secure a good deal. So they very anxious that I go there. The deal is a good one but I don't find it interesting from a footballing perspective.
"So, that's the situation. They are doing all they can to get me to move. I am not afraid about moving there as I have fought throughout my career, so to go there and struggle doesn't bother me ....far from it.
"I'm also thinking to myself that Meissa must find me something better between now and the end of the transfer window. Meissa has said no to Cardiff as he does not want me to go there.
"He thinks that, in football matters, in terms of where we are today, we are in a strong position, but I don't give a damn about being in a strong position.
"So that's how things are, a huge mess. I don't know what to do because as I said to you previously I'm the one who has to get up every day and see my face.
"Nobody is looking at me, myself, me internally, what I am having to go through. It is very hard, because I feel like there are not many people who would put themselves in my place."
L'Equipe also interviewed Nantes FC owner Waldermar Kita giving the Polish businessman a chance to respond to the WhatsApp messages and accusation that he was only interested in benefiting economically from the Sala sale:
Kita replied claiming: "I am surprised and disappointed, because I behave as well as I can with people, but I have to accept that others might feel differently."