Manchester City: Raheem Sterling hints at a future in the MLS
The 24-year-old Manchester City winger is one of the central figures of the Premier League, and he already knows where he would like to play in the future.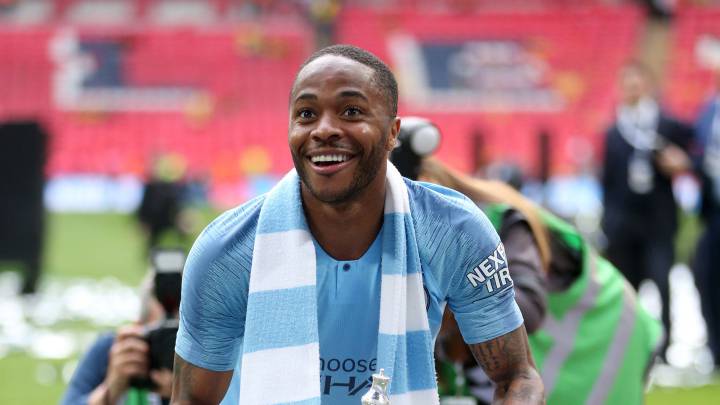 With the Premier League season over, the summer holidays have start for champions Manchester City and Raheem Sterling is relaxing in New York. During his time in the Big Apple, Sterling paid a visit to NYC FC - a subsidiary club owned by City Football Group - the company which owns City.
Sterling still has many years left in football in Europe, but the 24-year-old says that one day he would be open to playing in the MLS.
Chatting to The Wall Street Journal, Sterling admitted that he can see himself eventually settling in the United States. "Football has grown massively over here. It wasn't like that in the past, and it'll continue to get bigger. This is a country I would, one day, love to be able to come to. Your weather is a lot better than ours. Hopefully, one day, I can have my family over here."
Ver esta publicación en Instagram
The City star also talked about the growing interest of the MLS in the UK, "For sure, the MLS is growing in the UK, and people are really taking it in and want to come over. Hopefully, I will have a career here as well."
A sterling season
Sterling scored 25 goals with 17 assists across all competitions in the 2018/19 season with Manchester City and has a total of 69 goals with 65 assists in 191 games played with the Citizens , who became the first team to complete a clean sweep of the three domestic trophies in England; Premier League, FA Cup, and EFL Carabao Cup.