Dani Alves considering MLS move
The Paris-Saint Germain defender isn't sure about signing a contract renewal with the French champions and is considering other options - like the US league.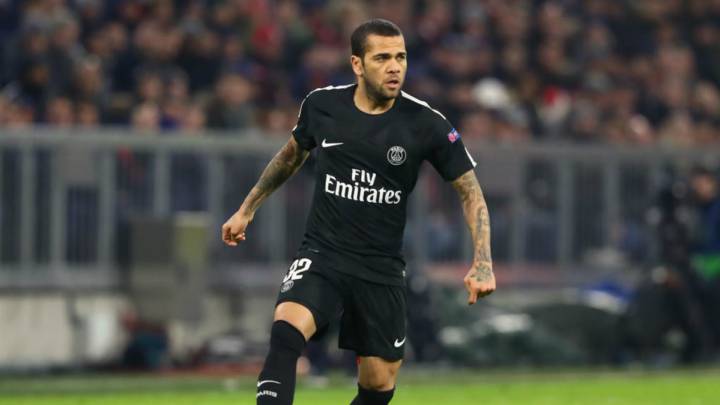 Dani Alves is still not sure whether he fancies another season with PSG, despite having a proposal to renew his contract. However, he mentioned in an interview with ESPN, that he won't sign until it is clear both parties want to go in the same direction. The 36-year-old defender is happy in France, but confesses that he does not want to close the door to having a future across the Atlantic in the United States and the MLS.
"I haven't signed a renewal with PSG, they know I want to help this club change its history, but I don't know if it's the same feeling the club has or of those in charge. I can still contribute a lot, and if not, then we'll see," said the Brazilian.
Alves has seen Zlatan Ibrahimovic, Wayne Rooney, Bastian Schweinsteiger and others move to the States and he considers the MLS a very attractive league.
"Most of the things done in the US are appealing, to say otherwise would be to lie. Organization, structure, the greatness of how things are done and the excellence they have, that attracts a lot to everyone. If it wasn't like that nobody would talk about going there."
The PSG full-back mentioned the growth the MLS have been having in the last couple years, a growth that will continue, "I've always got one eye on the States, no doubt about it"