Real Madrid: Tottenham told to come back with Marco Asensio's buy-out
For the second year running, Spurs are looking to take Asensio away from the Bernabéu. Madrid say the player is not for sale and demand they pay the retention fee.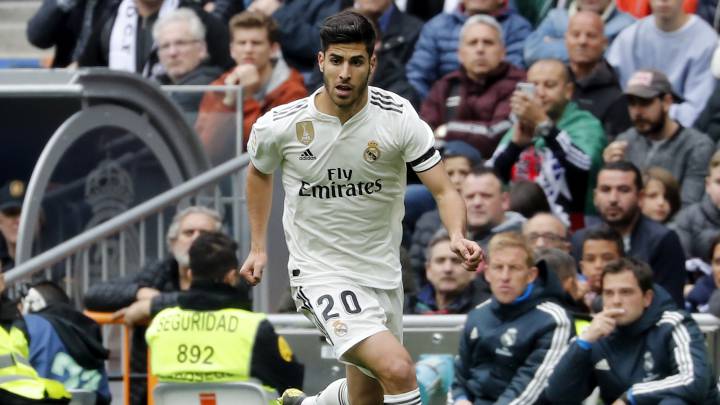 Tottenham contacted Real Madrid this week to enquire about Marco Asensio. The reply could not have been more blunt: Asensio is not for sale, Jugones reported - and Diario AS can confirm. General Director at Real Madrid José Ángel Sánchez made it clear that any club who is serious about signing Asensio must honour the the buy-out clause in the player's contract - 700 million euros.
Asensio, key to Zidane's new Real Madrid

As far as Zidane is concerned, Asensio is going nowhere. He was the one who showed belief in the winger when he joined from Espanyol in 2016 and he sees him as one of the key components in his new project. In the back offices at the Bernabéu, directors have similar faith in Asensio and are not inclined to sit down and negotiate with any club. Asensio is under contract until 2023.
Tottenham's interest isn't new. Pochettino is a big fan of Asensio and would like him as part of his long-term plan at Spurs. They tried to sign him but were met by the same reply. Nothing has changed since then - luring Asensio away from Madrid is nigh on impossible. Liverpool are among a host of rumoured suitors but the player has stated that he's happy where he is and cannot see himself at any other club. His idea is to triumph at the Bernabéu - with Zidane and Real Madrid.