Robben: "My reasons for leaving Real Madrid; not just Cristiano"
The man who has now said his goodbyes to Bayern Munich talked about the political reasons for him moving to Germany, despite being happy.
It has been 10 years since Arjen Robben left Real Madrid to sign for Bayern Munich, the club he has stayed at ever since, before announcing he would leave this summer. Following a season in the Bundesliga which involved him lifting yet more silverware, he has been speaking about that decison around his LaLiga departure, one he describes as 'the best decision of my career'.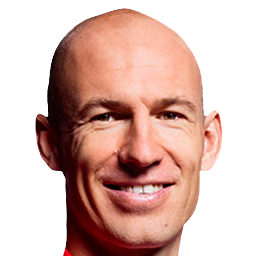 Robben reasons for Madrid exit
From the very beginning, Robben makes it very clear that him moving away from Madrid was not simply due to the arrival of Cristiano Ronaldo from Manchester United, although that was an influencing factor. For the Dutchman, it was the return of Florentino Pérez to the presidency and his ambitious policy of galáctico signings that forced him to, in his own words, "endure a difficult exit."
"It wasn't just Ronaldo. Florentino Pérez came back as club president and he bought Ronaldo as well as Kaká, Benzema and Xabi Alonso. They spent so much money that they told us they needed to make some back from sales," explained Robben.
"For me this was disappointing because I had a very good relationship with the former coach Manuel Pellegrini. Also, I had probably just had the best preseason of my career."
Robben acknowledged that he had no choice but to leave at that time.
"I found it difficult due to the change of Real's president. I felt really comfortable there and had played very well. But when politics come into play, and you don't have a real opportunity, you must decide if you want to keep fighting or continue your career elsewhere."
Munich: a chance to prove himself
Bayern convinced him quickly that they were the right choice primarily through their captain, Mark van Bommel, and coach, Louis van Gaal.
"The decision [to leave] was not easy. We sat down as a family on the terrace and talked. Afterall, there was no going back after leaving a huge club like Real Madrid. In comparison, Bayern was not so successful in Europe at the time, and my goal had always been to win the Champions League.
"I wanted to show that I was good enough. The move to Bayern was the best decision of my career."
The 35-year-old winger signs off his Bayern decade on Saturday with the DFB-Pokal cup final against Leipzig.