Ramos considers leaving Real Madrid amid offers from China, Juventus, Man Utd, Liverpool
The relationship between the defender and Madrid president Florentino Pérez has broken down completely since a huge row after the defeat to Ajax.
Sergio Ramos is considering leaving Real Madrid given his current situation at the club, which has been wearing him down, as reported on Spanish TV programme El Chiringuito. The main problem is a direct conflict between club captain Ramos and Real Madrid president Florentino Pérez. The two had a huge row in the dressing room after the Champions League defeat to Ajax at the Bernabéu which saw Real Madrid eliminated from the tournament they had won in the three previous seasons.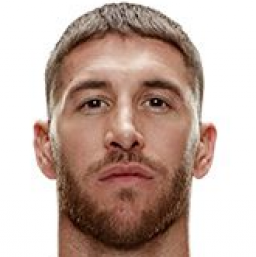 Ramos didn't play that night as he was suspended, but when Pérez went down to the dressing room to recriminate with the players over their attitude in the game, the 33-year old defender came out in defence of his fellow team-mates, to which Pérez accused him of taking too many days off. Ramos' response: "I've given everything, I've sweated blood and tears for this badge and for you, but if you want to kick me out, you can pay me up and I'll go".
The Real Madrid players believed that the situation would calm down over time, but the relationship between Ramos and Pérez has completely broken down and they barely speak to each other. Ramos is hurt over critical messages about him coming from within the club, including an insinuation that he took too long to recover from a calf injury, that he failed to help his team-mates enough during the end of the league and that he was thinking far too much about his wedding on 15 June. All of which has led to the player seriously thinking about his future, which he now feels may be away from Real Madrid.
Sergio Ramos: 800 million euro buy-out clause
Ramos still has two years left on his Real Madrid contract, which finishes in 2021. He earns 12.5 million euros net a year, and his buy-out clause is an eye-watering 800 million euros. The player's inner circle are adamant that Ramos has no issue over money and would not be leaving to try and boost his salary - the problem is entirely about respect, however given the current market situation the first offers to take him away from Real Madrid have already reached his representatives.
According to this newspaper's sources Manchester United (who were keen on the defender before his last contract renewal in 2015) and Liverpool (Klopp would line him up alongside Van Dijk in the best central defence pairing in the world) have both been in touch with Ramos' representatives. There has also been a huge offer for him from China, and Juventus too have shown an interest. In fact, the Italian club are the keenest to make a major effort for the player, given that Cristiano Ronaldo has directly asked the Agnelli family to do what they can to sign Ramos. It should not be forgotten that Cristiano Ronaldo and Sergio Ramos won four Champions Leagues in five years.
Right now, Ramos is enjoying a mini-break before joining up with the Spain squad ahead of the games against the Faroe Islands and Sweden, despite suffering from a calf injury since 12 April. Since then he hasn't played for Real Madrid, but Spain are still counting on him.