Messi: "Our display at Anfield was pitiful; we didn't compete"
Barcelona's captain added that he wants Ernesto Valverde to continue as coach and that he has no thoughts of leaving: "I've suffered setbacks with Argentina too".
It's been four years since Lionel Messi last appeared in the Barcelona press room but he faced the press with Gerard Piqué this afternoon in a call to arms. Messi spoke about Barcelona's shock Champions League exit to Liverpool,  as well as tomorrow's Copa del Rey final against Valencia at the Benito Villamarín in Seville.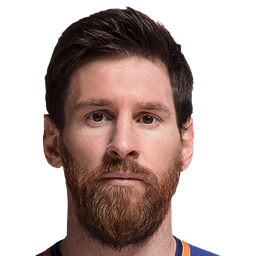 How is the mood within the squad?
It's a final and there's a trophy in play. We have the chance to do the double and finish the year well.
What do you make of the criticism Ernesto Valverde has been getting?
To be honest, I haven't heard much about it. I've heard here and there that the boss has been criticized but I think he's done a brilliant job. I don't he can be blamed at all for what happened against Liverpool - we are the only ones at fault for that game. Our performance was pitiful, we gave a poor impression. It's the second year running that we've been close to reaching the Champions League final. But it's fair to say that we cannot allow what happened against Liverpool to happen again. We were playing for a place in the final. I'm partly to blame for  what happened as the rest of the players are.
Recurring nightmares about Anfield
When you talk about the the black mark the team left at Anfield - a result which was worse than being knocked out by Roma. Does that diminish what the team has achieved this season?
Yes. Because everyone expected us to be in the Champions League final for how close we were. That's why all of us had the Champions League final on our minds so being eliminated made the disappointment even greater, especially after what happen the year before against Roma. But it's true that winning the double would be an important achievement. It'll be a bit of a strange sensation for suffering the same fate in Europe.
Should Valverde continue as Barça coach?
Yes. I'd like him to continue. For all the time he's spent developing the team, whether you like the way we play or not, we are still in with a chance of doing the double. In two years we've lost two crucial games. It's true that has left a blemish on our record but the rest of what we've done has been good.
Ending the season on a positive note
I'm not even thining about it. It's not in my mind. We're still going through what happened in Liverpool at least I am. We'll be trying to win this final and finish the season well, with another trophy.