Real Madrid: Lo Celso holds key to move for Tottenham's Eriksen
Spurs are in talks with Real Betis over the signing of the Argentinian. Meanwhile, Júnior Firpo could be on his way to Manchester United.
Giovani Lo Celso holds the key to Real Madrid's pursuit of Christian Eriksen.
Tottenham are in talks with Real Betis over the signing of the midfielder, for whom they are prepared to pay around 60 million euros, with the Premier League club keen to secure a replacement for Eriksen in advance of the Dane's potential summer switch to the Bernabéu.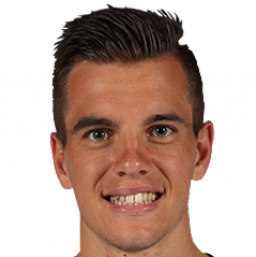 Lo Celso has impressed at Betis this season
Lo Celso has had a very good season at Betis, scoring 16 goals and supplying six assists in his 46 appearances in all competitions for the LaLiga outfit.
20% of the fee Betis receive for the 23-year-old would go to his former club Paris Saint-Germain, from whom they signed the player last summer, initially on loan before activating a purchase clause of between 20 and 25 million euros in April.
Betis in talks with Manchester United over Firpo
Meanwhile, Los Verdiblancos are also in discussions with Manchester United over the sale of left-back Júnior Firpo, 22, who in recent months has also been attracting interest from Madrid.
Despite a chequered injury record that has restricted Firpo's involvement for Betis of late, United are ready to pay 25 to 30 million euros for the Spain Under-21 international, who will be at the European Under-21 Championship in June.