Napoli reject €90M Real Madrid bid for Koulibaly
The Serie A side have rebuffed a bid from Real Madrid for the defender's services. The Senegalese international's contract with Napoli runs through to 2023.
Napoli's Kalidou Koulibaly is one of the most in-demand central defenders currently in action in European football. The Senegal international was awarded the Serie A 'Best Defender of the 2018-19 season' last week and has become a main target for Real Madrid.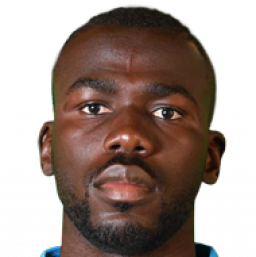 The 27-year-old Koulibaly is seen by Madrid club directors as an ideal replacement, initially for Varane, who appeared destined for a Bernabeu exit this summer. The French defender is now set to stay and with the current uncertainty over Sergio Ramos' future with the club, the Napoli player is regarded as an ideal solution for Zinediane Zidane in shoring up the Madrid rear-guard.
Bid
Today, Italian sports daily 'Corriere dello Sport' report that the player's agent Fali Ramadani (who also represents Luka Jovic) was in Valdebebas last March and tabled Napoli a bid of 90 million euro for the defender with the Neapolitan outfit immediately rejecting the approach with it appearing that Koulibaly will wear the sky-blue shirt next season.

Napoli president Aurelio De Lauerntiis is attempting to improve the squad ahead of the new campaign and mount a series title challenge to rampant Juventus. Koulibaly's current deal expires in 2023 but a 150 million euro release clause kick-sin as of 2020 and this applies only to non Italian clubs.