Mbappé, Neymar: Real Madrid hopes boosted by Tuchel deal
The Paris Saint-Germain boss, whose authority has been bolstered by his new deal, has not ruled out the sale of either Kylian Mbappé or Neymar.
Paris Saint-Germain have sent out a message as they seek to take charge of the situation sparked by Kylian Mbappé a week ago. With both Mbappé and now Neymar in the eye of the storm for differing reasons, PSG on Saturday announced that coach Thomas Tuchel's contract had been extended until 2021.
Before the shadow of the soon-to-be-available Max Allegri could hang any further over the club, PSG looked to make a very clear statement: they were reinforcing the authority of their coach in the face of their two chief stars' prima donna-like antics - even at a cost of seeing either of them leave Paris. Real Madrid's hopes of luring Neymar or Mbappé to the Bernabéu have been given a major boost.

Just when it seemed that the likelier target of the two for Madrid was Neymar, Mbappé caused something of a stir around PSG last Sunday night as he picked up his Ligue 1 Player of the Year and Young Player of the Year awards. "Maybe it's the time to take on more responsibilities," he said. "Maybe at PSG, of course, or maybe elsewhere with a new project." Later that evening, he then added: "If I speak again it's too much. It was the message I wanted to send."
A frustrated Mbappé feels held back by Tuchel in his failed bid to beat Lionel Messi to the Golden Shoe, having taken just two penalties out of PSG's total of 12 this term... in both cases because neither Neymar nor Edinson Cavani were on the pitch at the time. On Friday, meanwhile, the Brazilian appeared to join his team-mate in expressing an openness to a change, telling a publicity event: "I consider myself a brave person who likes to take on new challenges."
PSG's first attempt to nip the Mbappé issue in the bud came on Monday in the form of a statement released that evening. "Strong links have united PSG and Kylian Mbappé for two years, and our story will continue next season," began the brief communiqué penned by Parc des Princes powers-that-be.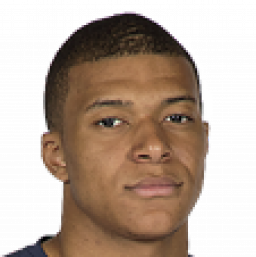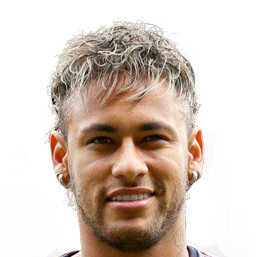 Neymar does one to Brazil, but Tuchel focuses on Mbappé
There were no further reactions from PSG until Thursday, when Tuchel had to toil through an uncomfortable press conference ahead of his side's final Ligue 1 match of the season. On top of the Mbappé situation, after all, there were Neymar's latest shenanigans: the forward, who was unavailable for the clash at Reims due to suspension, had jetted back to Brazil without the German's permission.
However, it was Mbappé who Tuchel took aim at, as he responded to the 20-year-old's recent words. "He's very intelligent and maybe thought that it was the moment to say this," Tuchel said. "But Mbappé is, like all PSG players, encouraged to take on responsibility. He's encouraged to be punctual and to eat, sleep, train and play like a professional. He doesn't need to give a speech to say that." The comments included a clear reference to Mbappé's late arrival to a team talk in October, an offence that cost him his starting place in Le Classique against Marseille.
During the same appearance before the media, Tuchel notably failed to rule out the possibility of either Mbappé or Neymar departing the French capital this summer, declaring: "If you ask me, the manager, yes, I want them here next season. But if not, we will find solutions."
"This is football," he added. In recent years, it is a game that has undergone a process of market inflation that reduces the possible destinations of two superstars who would both command huge fees. Indeed, specialist websites value Mbappé at over 200m euros, while Neymar's worth is put at between 180m and 230m by KPMG. "In Europe, I only see Real Madrid and Barcelona, and perhaps the odd Premier League club, as being capable of affording such an outlay," said financial expert Christophe Lepetit in Monday's Le Parisien, when asked about Mbappé.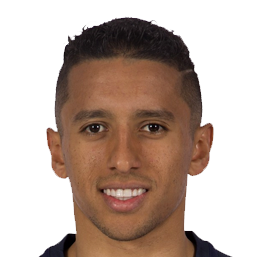 Real Madrid fans want Mbappé
If the decision came down to the Real Madrid supporters, there's little doubting which of the two they'd buy. In an AS.com poll that gave readers the chance to state their preference between Mbappé and Neymar, 92% of the 146,000 voters who took part (just over 134,000) urged Los Blancos to go after the former.
"I didn't understand the message he wanted to get across"
Mbappé's comments last weekend not only took club and coach by surprise, but also left team-mates feeling somewhat startled. "I didn't really understand the message he wanted to get across," Marquinhos, one of PSG's vice captains, told reporters. "You have to ask him about the meaning of his sentence." Mbappé may not have wanted to say too much, but in the defender's eyes, it seems, he didn't say enough.