Jonathan dos Santos has been battling with a hip injury
The LA Galaxy midfielder got the winner against Orlando despite a hip issue. He won't let the problem stop him from playing and helping his team.
Jonathan dos Santos broke LA Galaxy's losing streak this weekend, scoring the only goal against Orlando City with a sweet strike despite carrying a hip issue.
Dos Santos admitted to battling with the injury, one that is familiar to him as he has suffered from it before, although it doesn't mean it will keep him off the field.
"It was a little difficult when I start to have pain in my hip, I start to do some movements, my body gets tired faster because I don't have complete mobility," dos Santos said.
The midfielder talked about the hip issue he's been dealing with: "I suffer with that pain and try to do everything I can for the team [...]. 
"Almost every year, I experience some pain in my hip, but as I've always said, there's never an excuse. If you are going to play, you are going to play at 100%."
Galaxy ended a four-game losing streak with their win over Orlando, something that had the younger Dos Santos brother excited after the poor run the LA side was on.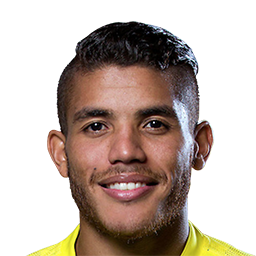 "Today I felt good; truthfully, I felt good, all week I felt good as well. The most important thing is that we won, we suffered, but we won," he concluded.