Real Madrid: Neymar, Mbappé figures add up at LaLiga club
Real Madrid's wage bill has risen by 135m in the last five years, but there is still room for manoeuvre to accommodate a superstar salary.
With a raft of big names on Real Madrid's shopping list ahead of a major summer rebuild (Paul Pogba, Eden Hazard, Christian Eriksen...), two even bigger names are now homing into view at the Bernabéu: Neymar and Kylian Mbappé. And, at least from a wage-bill point of view, a close-season move for either one of the Paris Saint-Germain superstars looks eminently doable.
Neymar or Mbappé not likely to take Madrid over ECA cap
Neymar earns 37m euros net at PSG (around 70m before tax), while Mbappé is paid 11.5m (22m gross). According to the most recent accounts released by Madrid, the LaLiga giants currently pay an annual 280.7m on player wages - although that's only part of the story. Taking into account all 811 people on the club's payroll, say Los Blancos' latest figures, they spend 430.7m a year on salaries.
At present, Madrid's 751m-euro annual turnover means they can afford such an outlay, though. At 57% of their yearly revenue, their overall expenditure on wages falls well within the recommended limit of 70% set by the European Club Association (ECA). The addition of Neymar's current salary of 70m gross would take that up to 66% - a percentage still below the ECA's threshold.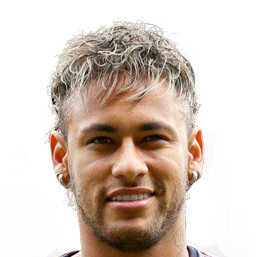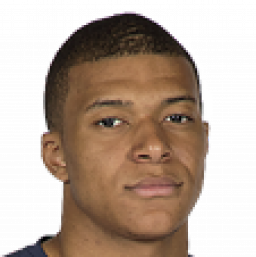 Madrid have to be resourceful to compete with likes of City, PSG
In recent seasons, Madrid have dug very deep to renew the contracts of major squad members - and this has been no easy feat, given that they are competing with the spending power of state-backed clubs in Manchester City and PSG, and others, such as Chelsea, who are owned by billionaire magnates. In the last five years, the wage bill at the Bernabéu has gone up by 135m; clubs like Madrid and arch rivals Barcelona have had to be resourceful to keep balancing the books.
When Madrid's latest accounts were put together, Cristiano Ronaldo was still at the club, but his 21.5m-euro salary (44m before tax) has since been redistributed to cover Thibaut Courtois' pay packet and the improved deals handed to Toni Kroos and Luka Modric. In a similar vein, Madrid are hopeful of getting Gareth Bale's 14.5m net off the books this summer and reinvesting that in Hazard. Meanwhile, the wages that the likes of Eriksen and Luka Jovic would be expected to command are manageable in and of themselves, as they would not be more than around 10m.
Bernabéu revamp loan repayments soon to be a factor
Having taken out a 575m-euro loan to do up their Bernabéu stadium, Madrid's planned revamp is a factor that negatively affects their financial muscle. The 13-time European champions do not have to begin repayments for another three years, but once they start they will cost an annual 29.5m euros until 2049.
However, there is also good news in the shape of Madrid's new, eight-year contract with kit suppliers Adidas, thought to be worth around 120m a season - a significant increase on their previous deal with the sportswear giant, which brought in less than 40m. Once the new Bernabéu is ready, meanwhile, Los Blancos will also be able to generate funds by selling the naming rights to the stadium. So there is plenty of financial room for manoeuvre still there...