Sergio Ramos asks Real Madrid for easy move to China - report
According to information on Spanish TV, Los Blancos' captain has requested to be allowed to leave, but Florentino Pérez has different ideas.
There's potentially a new chapter in the career of Sergio Ramos upon us, with reports on Monday that the Real Madrid captain has asked club president Florentino Pérez to allow him the freedom to make a move to China.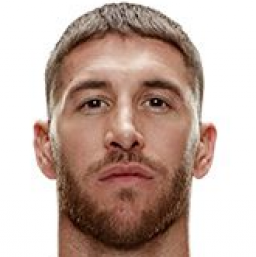 Ramos has China on his mind
According to the Spanish TV programme Jugones, the 33 year old has been tempted by a huge salary offer from Asia, and is keen to make the move without his current club placing any obstacles in the way, that is, on a free transfer.
The request made by Ramos reportedly occurred during a meeting which included, along with the player, René Ramos, his brother and agent, Julio Senn, his lawyer, and Florentino Pérez. The club president allegedly responded strongly against the move, saying: "You cannot leave! Madrid can't gift someone their captain."
The information provided by the La Sexta programme states that the defender received a very lucrative financial offer from a Chinese club. This follows doubts over the player's likely continuity in the Spanish capital that broke a few days ago.
Ramos-Florentino: tense relationship since March
The relationship between Sergio Ramos and Florentino Pérez started to go downhill in March of this year, on the back of Los Blancos' elimination from the Champions League by Ajax. Following that defeat, AS revealed that there had been an altercation between the two in the dressing room of the Santiago Bernabéu.