Ramos to Iniesta a year ago: "Might see you in China..."
The Real Madrid central defender and captain said goodbye to Iniesta last season and want to move there himself this summer according to reports.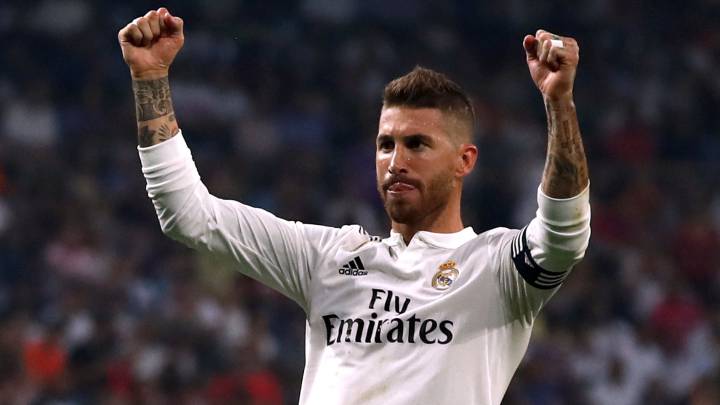 Sergio Ramos has asked Florentino Pérez to let him leave Real Madrid for free this summer. Reports say he wants to move to China with the seeds for such a transfer being planted a year ago when he was bidding Andrea Iniesta farewell.
After the last Clásico that Andres Iniesta played, Ramos said goodbye to player he had done battle with so often in the same game and won trophies with playing for Spain. The defender gave Iniesta the jersey from the game as a present and wished him the best on social media. "It's a pity, a great leaving us. Maybe we will see each other in China..."
4


Ramos interested in offer from China
Last week, El Chitinguito revealed that Ramos was having doubts over his future at the club. As reported that he was studying various offers and one of them could be from China. According to Jugones, a succulent offer has caught his attention from the Super League, which is something Ramos possibly foresaw last season.
This comes on the back of a season filled with tumult. Ramos had a row with Pérez after the loss to Ajax in the Champions League over squad planning and was reported to have said "pay me and I'll go" at the time. The captain suffered an injury at the end of the season, which he never recovered from, and that too has helped to fuel rumours that he is indeed thinking about an exit.