Mkhitaryan: UEFA ban Arsenal from Europa League gesture
The Premier League side had planned to wear shirts in support of the Armenia midfielder, who will not be at the final against Chelsea in Baku for security reasons.
UEFA have moved to prevent Arsenal from performing a gesture in support of midfielder Henrikh Mkhitaryan, who will not be available for Unai Emery's side when they take to the pitch against Chelsea in the Europa League final on Wednesday due to the political situation between his native Armenia and host nation for the showpiece game Azerbaijan.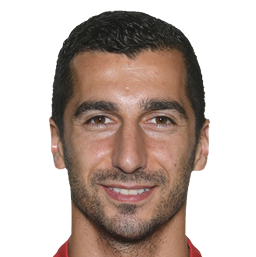 Arsenal had planned to wear shirts with Mkhitaryan's name on the back in Baku after the midfielder, who has been an instrumental part of the side during their Europa League run, decided not to travel to Azerbaijan because of safety concerns.
Koscielny unhappy with Baku final
However, UEFA exercises considerable control over what teams are allowed to wear on their shirts, up to and including any apparel sported during victory celebrations. It is unclear whether Arsenal planned to use the custom shirts before or after the game but the European governing body have made it perfectly clear no gesture towards the absent midfielder will be tolerated.
Arsenal fans have complained about the decision to stage the final in Baku – as has Gunners boss Unai Emery – and by Monday a petition to have the game moved to Wembley had garnered 22,000 signatures.
Arsenal captain Laurent Koscielny has also had his say on the subject, telling BBC Sport: "I am not very happy. I think Uefa needs to know about the different problems they can have with the politics in the country. When one country has a problem with another they should not give the final to that country. For us it is difficult because we want to have Miki with us. He is an important player for us."