Tyler Adams focuses on the Gold Cup after losing German Cup
The US International lost the German Cup against Bayern Munich, despite that, the youngster is already looking forward to joining the USMNT for the Gold Cup.
The annual DFB Pokal final is the grand conclusion to the domestic season in German football, and this time, the final was between Bayern Munich and RB Leipzig, which featured US youngster Tyler Adams.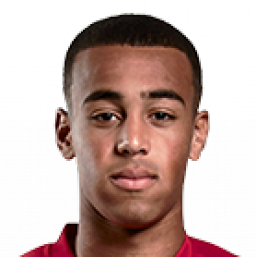 Adams and RB Leipzig reached the German Cup final for the first time as RasenBallsport Leipzig sponsored by Red Bull was founded in 2009, which is why they have never played a major final before, something both the club and the 20-year old player have in common since Adams joined NY Red Bulls sister in January.
Adams become a brilliant part in Leipzig's midfield during the spring, but unfortunately, he had an adductor injury which made him lose six Bundesliga games, getting back for week 34. Despite it all, coach Ralf Rangnick opted to start Adams for the game against Bayern, which they lost 3-1.
Tyler Adams
The American midfielder, talked to Pro Soccer USA after the final where he referred to the experience of playing against the German champion and one of the most iconic clubs in Europe.

"It was good; obviously, the coach believed in me after the last game of the season to get an opportunity to play in this game. It was a tremendous experience; these are games that not everyone gets an opportunity to play in."
Gold Cup
Tyler Adams is already looking forward to joining the USMNT for the summer tournament, "it is a different scenario when you play for the national team, every time you put on that jersey, it is a huge honor. It is a competitive tournament with the national team, so I am excited," said the American player.