Former Real Madrid defender and Huesca president arrested in match-fixing investigation
Several Primera and Segunda players have also been detained in a wide-ranging probe into alleged betting fixes during the 2016-17 and 2017-18 seasons.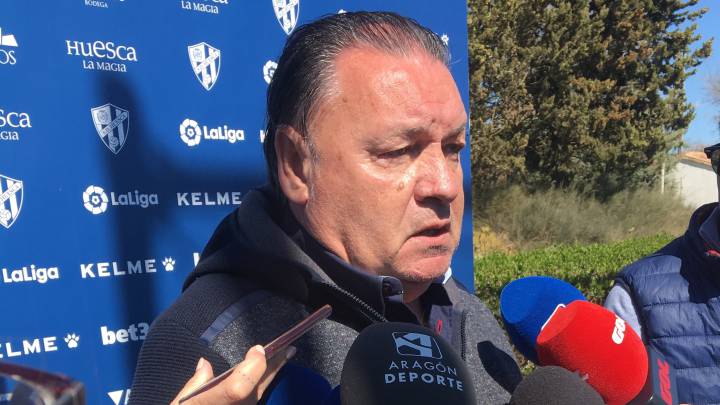 Reports are emerging in Spain of several arrests in a wide-ranging investigation into alleged match-fixing during the 2016-17 and 2017-18 seasons in Primera and Segunda with players from both divisions and the president of Huesca implicated in the case.
The investigation is currently centred on a suspected betting ring, according to a report on Tuesday morning published by Spanish media outlet Servimedia.
Among those arrested were Huesca president Agustín Lasaosa, Juan Carlos Galindo Lanuza, the club's chief of medical staff, former Real Madrid defender Raúl Bravo, recently retired Valladolid midfielder Borja Fernández, Carlos Aranda, who played for Granada, Levante and Sevilla after coming through the ranks at Madrid, and Deportivo defender Íñigo López.
Detainees accused of money laundering and corruption
🚨 ÚLTIMA HORA
▪ Varios jugadores de Primera y Segunda División han sido detenidos por amaño de partidos
▪ El cabecilla de la organización sería Raúl Bravohttps://t.co/BXslNh1uvC

— AS (@diarioas) 28 May 2019
Police spent Tuesday morning searching the offices of Lasaosa and Galindo Lanuza in Huesca and it was also reported that Leeds forward Samu Saíz, who spent the second half of 2018-19 on loan at Getafe, had been detained by Spanish radio station Cadena Cope later clarified that although he is under investigation he was not actually arrested.
All of those netted in the police swoop stand accused of money-laundering, bribery and corruption and of association with a criminal organization. The Spanish judiciary has ordered that the summary proceedings be placed under a secrecy order pending further investigation.