ATLÉTICO MADRID
Cavani says 'yes' to Atlético Madrid - SER
The PSG striker is not in Tuchel's plans and Atlético Madrid are in rebuilding mode with Griezmann leaving and Costa possible heading for the exit too.
Atlético Madrid could have their first attacking replacement for Antoine Griezmann after the French attacker announced his desire to leave the club. Edinson Cavani is not in Thomas Tuchel's plans and wants to find a new home next season. According to El Larguero on Cadena SER, the Uruguayan has given Atlético a 'yes' to play under the orders of Diego Simeone.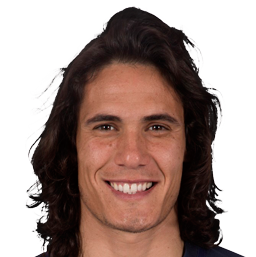 The deal depends on Diego Costa's future and his potential departure from the club. The striker's season was marred by injury before getting a lengthy ban at the end of the year and even when he did play, he was not the same player he was during his previous stint with the club. Atlético do not see his sale as a bad idea provided it suits them and Cavani is the man to replace him.

Cavani suffered with injury last season too and it was one of his least productive ones in France. He missed three months but still managed to score 23 goals in 33 games, which helped him become PSG's top goalscorer ever.
Atlético Madrid keeping an eye on Leicester's Ben Chilwell
Leicester left-back, Ben Chilwell, is one of the favourties to replace Filipe Luis next season. The 22-year-old is on Atlético's radar according to Miguel Martín Talavera on El Larguero.
Chilwell played 3,240 minutes in 36 games last season and provided five assists.
Atlético are currently rebuilding their defense after the departures of Godín, Lucas Hernández and Juanfran with Filipe Luis set to leave the club for the second time.