COPA AMÉRICA
Neymar's teammates play down injury fears
The three Brazilian squad members who faced the press ahead of the Copa America played down the importance of the knee injury.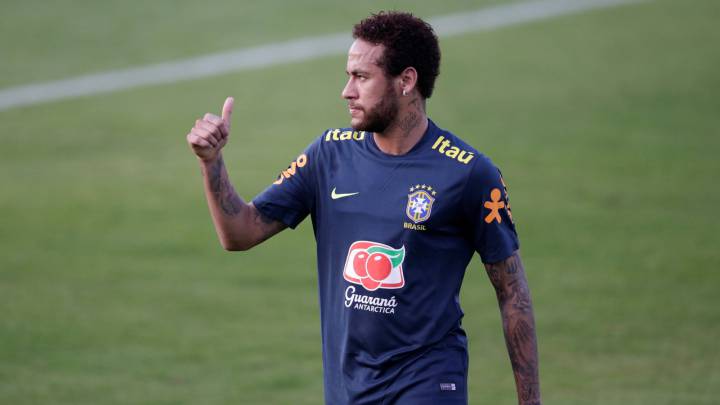 Gabriel Jesús, Éder Militao and Allan were the three members of Tite's Brazil squad selected to face the media this morning at the Granja Comary base located in Teresópolis.

"He's fine, obviously not 100% but I'd say at 90% fitness" stated Manchester City's Gabriel Jesús. "He felt pain at the end of the session but I think it's nothing that serious" replied Militao upon being asked by the media for his take on the Neymar injury .

The Confederación Brasileña de Fútbol (CBF/Brazilian FA) issued a statement after the shock-waves of Brazil's star striker in distress with the Copa America looming.

"Neymar underwent a series of tests in Teresópolis under the supervision of national team doctor Rodrigo Lasmar and any serious knee injury to the player's left knee has been ruled out".