Conte lays out Inter conditions: Mauro Icardi must leave
According to La Gazzetta dello Sport, the Milan club are already trying to facilitate the departure of their Argentine striker, with elite clubs in line.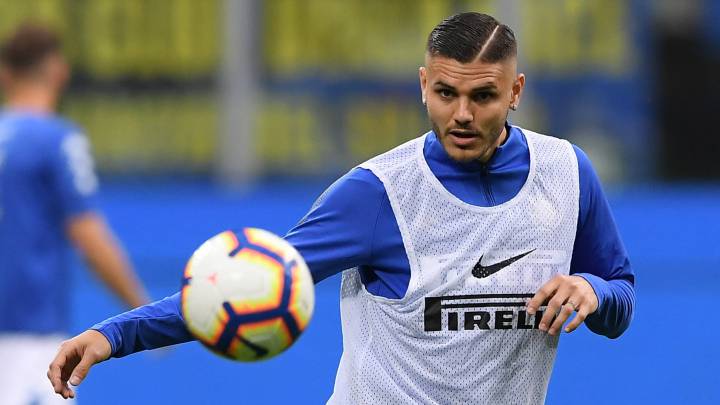 The future of Mauro Icardi has been making headlines for months, stretching into years. And despite his repeated desires to stay with the club he loves, his chances of remaining with Inter Milan have again been thrown into doubt.
Conte not keen on Icardi
With problems between Icardi and Inter manager Spalleti threatening the striker's place in the team, Thursday's news that the coach was dismissed could have served as positive news for the player. But with strong links now making Antonio Conte favourite to succeed him on the bench, this may not be so clear.
The former Cheslea boss has already spoken with Inter and has laid out some conditions if he is to take over the reins. One of those, according to La Gazzetta dello Sport, is that the Argentine striker be moved on.
With the club reportedly eyeing up potential options for the striker, Juventus is seen as one such location. Previous manager at The Old Lady, Massimiliano Allegri, had been trying to maintain a sense of calm in the dressing room, not something that can be guaranted when Icardi and his partner/agent Wanda Nara come to town. Now that he is gone, doors could be opened.
The fate of Icardi
As well as the Serie A champions, there are several other clubs keeping tabs on the situation with the Argentinian striker. Real Madrid have been strongly linked in the past - although their targets appear to have shifted - while PSG and Atlético Madrid are also rumoured to be vying for fresh attacking blood, especially with cavani and Griezmann shaped holes to be plugged respectively.