No more 'Boatengs' in the future
Barcelona will go back to basics and fill holes in the squad with La Masia players in the future after the trauma of Boateng and Murillo signings in January.
The signings of Jeison Murillo and Kevin Prince Boateng have taught Barcelona an important lesson if nothing else. Those directing football operations at the club, led by Pep Segura, have reached the conclusion that they will not sign players on loan with the characteristics of the two who arrived in January.
The signing of Murillo made some sense with Umtiti in Qatar recovering from knee surgery and Vermaelen constantly either injured or at risk of being injured. Any other problem that arose at the back might have led to utter chaos and Valverde asked specifically for cover.
Boateng was a band-aid solution with Morata not working out because they didn't want to upset Suárez and with the signing of Carlos Vela never materialising.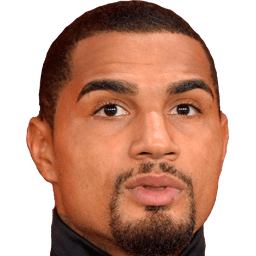 Barcelona will turn to la Masia to fill gaps in squad
There will be no more such signings. If there are gaps to be filled and there are not players of the highest level available, they will be filled by players in the cantera. This puts into sharp focus some positions that Barcelona have to make decisions on.
Iñaki Peña could be the back-up goalkeeper next season provided Cillessen leaves. Up front, there will be chances for Abel Ruiz and Carles Pérez. At left-back, Barcelona are unwilling to compromise, however, and they want a player who will replace Alba when necessary in Europa away from home.
This new strategy will have special significance in the winter transfer window and last season's debacle at this time left Barça with plenty to think over. It is at this time when injuries are felt most and plans for the latter stages of the Champions League and league are considered. They will not be signing players for the sake of signing them, however. Boateng's inclusion in January was too traumatic not to take note.