Ibrahimovic return gives boost to LA Galaxy
The Swedish striker returned to action for LA after a two-game suspension, and, although not as his best, managed to score the winning goal against Kansas.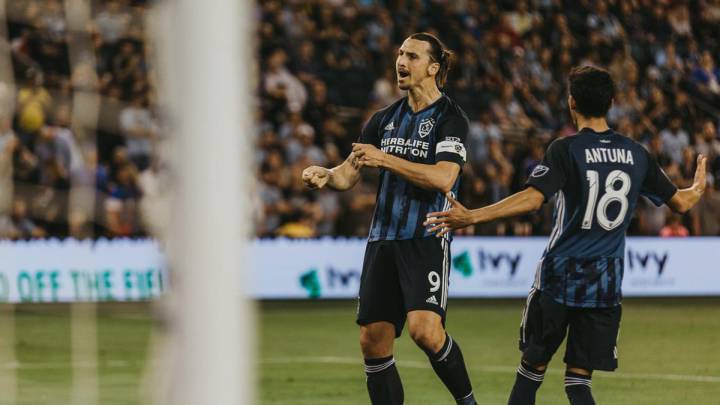 LA Galaxy faced Sporting Kansas City during the midweek session of MLS week 14, a match that saw the return of Sweden's Zlatan Ibrahimovic.
And Zlatan's return to the lineup helped Galaxy to their second consecutive victory on the road. The Swedish striker set up Fabio Álvarez's first goal with an assist, before netting the winning second goal himself to give LA their first victory over Kansas since 2007.
After the game, Zlatan analyzed his performance after seeing his two-game suspension over an altercation with New York City FC goalie, Sean Johnson.
"I was feeling heavy in the beginning, you could see I haven't played for a week or so, and I was feeling it in the second half when I got the chance, and I should have scored, but I didn't. Then I made it up with my goal. The more time went, the more comfortable I was feeling, even if I got tired."
Traveling issues
Galaxy endured an an ordeal in getting to Children's Mercy Park, as their plane was rerouted to St. Louis after a tornado warning in Kansas. The LA team spent the night in St. Louis and later landed in Kansas City about seven hours before kickoff.
In the post-match interview, Zlatan talked about the issue and how it could have affected the team on the pitch. "We had a strange journey even if we don't want to use that as an excuse, but we spent three days in the airplane. It takes a lot of energy from the body, but we were prepared well. And we did the best from the situation. But the game was good."