JOSÉ ANTONIO REYES (1983-2019)
Champions League: Liverpool's Moreno pays tribute to Reyes
Liverpool's Alberto Moreno wore a T-shirt with a message for José Antonio Reyes in the wake of his former team-mate's tragic death.
Liverpool's Spanish defender Alberto Moreno paid tribute to compatriot José Antonio Reyes as the Reds celebrated Saturday evening's Champions League final victory over Tottenham Hotspur.
"I love you brother"
Moreno, who shared a dressing room with Reyes at Sevilla, could be seen in a T-shirt bearing a picture of the pair together, with the message: "I love you brother".
Former Spain international Reyes, who also played for clubs including Arsenal, Real Madrid and Atlético Madrid, died in a road accident earlier in the day, aged just 35.
A minute's silence was held in Reyes' memory before the game at the Wanda Metropolitano, and tributes have poured in for him from across the football world.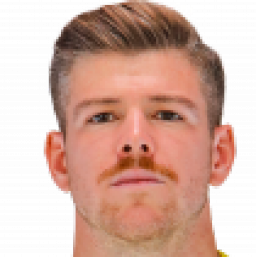 "Always in my heart"
After news of Reyes' death emerged, Moreno tweeted: "Impossible, I still can't believe it. Brother, I'll remember you for the rest of my life. So many times, so many laughs together... Rest in peace brother! I love you! Always in my heart."