Bayern decline James Rodríguez buy-out option
The Colombian is set to return to Real Madrid with his Bundesliga spell set to come to an end on June 15 with Bayern not prepare to execute the buy-out option.
Bayern Munich have decided not to execute the buy-out clause on James Rodríguez, claim German sports outlet "Kicker".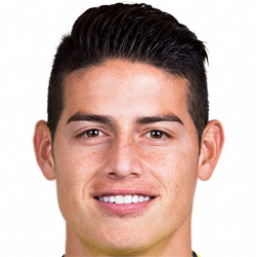 "Bayern's directors have agreed not to pursue with the purchase option with early signs pointing to a Serie A move for the Colombian, with a reunion with Carlo Ancelotti at Napoli a strong possibility", maintain "Kicker".