Qatar to host the FIFA Club World Cup in 2019 and 2020
Liverpool and ES Tunis will be among the seven clubs taking part in this year's Club World Cup which will take place in December in Qatar, FIFA have confirmed.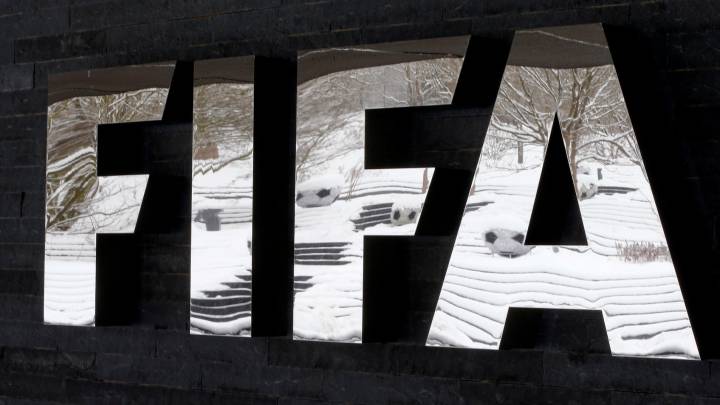 FIFA have confirmed that Qatar will host the next two editions of the Club World Cup – the last to be played in his current format before a new, expanded tournament is introduced in 2021. Members of the FIFA Council met in Paris this afternoon to vote on the host nation for the 2019 and 2020 Club World Cup tournaments. Champions League winners Liverpool will be Europe's representatives in this year's CWC; Tunisia's ES Tunis will also be there after lifting the CAF Champions League in controversial circumstances at the weekend as will Mexico's Monterrey as CONCACAF Champions League winners and New Caladonian outfit, Hienghène Sport. Jürgen Klopp's team, who will enter at the semi-final stage, must wait a little longer to learn who else will be joining them at the event – the identity of the South American champions will only be known after the Copa Libertadores final is played on 23 November and Asia's representatives will also be revealed after the AFC Champions League final which takes place on the same weekend. Qatar's Al-Sadd will take part as the host team.
New Club World Cup plans still in blueprint stage
As for the pilot edition of the expanded FIFA Club World Cup in 2021, FIFA will weigh up potential hosts before making a recommendation at the next FIFA Council meeting in Shanghai in October.
Only trophy Liverpool have never won
Apart from the now-defunct Cup Winners' Cup, the Club World Cup is the only trophy in existence that Liverpool have never won. After being crowned European champions for the first time in 1977, the Reds declined an invitation to play the tournament – then known as the Intercontential Cup as they felt a long-haul trip (to Buenos Aires) would interfere with their league campaign. Their place was taken by runners-up Borussia Mönchengladbach. Liverpool had the same argument the following year when they were expected to contest the trophy with South American champions Boca Juniors – saying they could not find a suitable date in a busy league calendar. Boca meanwhile refused to play against Club Brugge, who would have taken Liverpool's place. To this day, many Boca fans want that 1978 edition to be rearranged.
Tokyo blues
Liverpool did take part in the 1981 edition after it had been rebranded as the Toyota Cup but were outclassed by a Flamengo side skippered by Brazilian legend Zico. Three years later Joe Fagan's Liverpool were back in Tokyo for a second crack at the trophy but again couldn't quite deal with the South American game and lost by the minimum to Independiente.
In more recent times, Rafa Benítez's Liverpool were one of the six teams to take part in the rebranded Club World Cup in December 2005. Again they lost to South American opposition, São Paulo with goalkeeper Rogério Ceni in fine form, ended lifting the trophy.