Neymar rape accusation: woman left with severe bruising - UOL
The media outlet UOL has published details of a medical report outlining the injuries suffered by a woman who says Neymar raped her in May.
A woman who says she was raped by Paris Saint-Germain and Brazil footballer Neymar was left with severe bruising on her buttocks and legs after the alleged incident, the media outlet UOL Esporte has reported.
The complainant filed a report with Brazilian police on Friday, accusing Neymar of having raped her at a hotel in Paris on 15 May.
Woman reportedly also suffered post-traumatic stress symptoms
Six days later, she was reportedly treated not only for bruising, but also gastric problems, weight loss and post-traumatic stress symptoms.
UOL Esporte says it has had access to a medical report which details the woman's injuries, and includes photographs which have not been released in order to protect her privacy.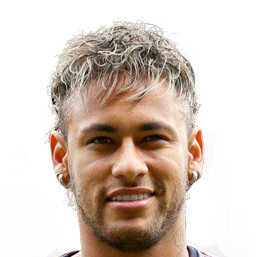 Neymar protests innocence, releases intimate images 
Neymar denied the accusations on Sunday, taking to social media to post a series of WhatsApp conversations and intimate photographs that he claimed would serve to demonstrate his innocence.
Police in Brazil later said they would be investigating the player over his publication of the images.