Nani reaches 100-goal mark in Orlando City victory
The Portuguese scored his 100th career goal from the penalty spot in Orlando City's 3-0 victory over Montreal Impact over the weekend.
Nani joined the list of players to have reached the century mark when the Portuguese scored his 100th career goal in Orlando City's 3-0 win over Montreal Impact at the weekend.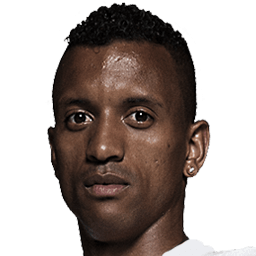 Having previously netted goals for Sporting CP, United, Fenerbahce, Valencia and Lazio since his 2005 senior debut, Orlando City's captain now has eight so far this term for the Lions - a tally that sees him lie fifth in the MLS scoring table.
Nani talked about reaching 100 goals in his career, saying: "It's amazing, I think I've had a great career, some beautiful moments. I continue showing quality on the pitch, and I want to keep enjoying myself for a long time.
"I'm working hard so I hope I can produce more beautiful football with these amazing players and in this fantastic club; I hope to achieve more goals here," he concluded.
Orlando City's next match
The Lions from Florida will face DC United and Columbus Crew SC once the mini-break is over on 26 and 29 June, respectively.