Neymar breaks down in tears in meeting with Tité
Globoesporte has revealed that the the PSG and Brazil player, who is facing a rape allegation, had a long conversation with the Brazil coach ahead of Sunday training.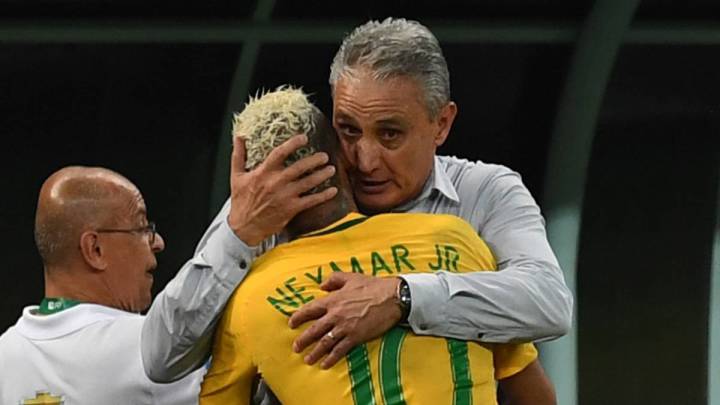 Neymar broke down in tears during a long conversation with Brazil coach Tité before training on Sunday with the national team, according to Globoesporte. The player is facing accusations he raped a woman in a Paris hotel on 15 May this year.
"Tité and Neymar had a long conversation before training on Sunday, when the met up again after the accusation of rape made by a woman against the striker. Neymar wept as he discussed the incident. He said he was tired of confusions, that he denied the accusation and, finally, asked to take part normally in training, because the work and the presence of his team-mates would do him good", published the paper.
This was the first conversation between the coach and the PSG and Brazil star after the discussion they had a week ago in which Tité told Neymar that he would not be Brazil captain as a consequence of Neymar's attack on a fan in Paris.
TIté satisfied with Neymar conversations

Tité said he was satisfied with the outcome of both conversations: "I had two conversations with him, and they remain between us. We know what we are talking about, there are no half-truths. What happened regarding the captaincy and the importance now of focusing on work", he said in a press conference.
The aim of the Brazil camp is to try and isolate the players from the media circus surrounding Neymar, who in training appears to be enjoying his football, as he tries to forget the controversies surrounding him.