David Beckham pursues Luis Suárez for Inter Miami
David Beckham will sign three big name players for Inter Miami. He is interested in Barcelona's Luis Suarez, who has not yet ruled out the possibility.
The rumours surrounding David Beckham's first Designated Player are coming mostly out of Europe, with a handful  of top quality players already being linked. Beckham appears to be serious about keeping his word about bringing big-names for his Inter Miami team.
According to journalist Xavi Campos from Catalunya Radio, Esport3, one possible candidate is Barcelona striker Luis Suárez, who is under contract until 2021. However, Suárez has not said if he even considers the possibility of playing in the MLS starting next year and it is highly unlikely he will leave Camp Nou this summer.
Suárez may well consider making a move to the United States next year as he will be 33 years old when Inter Miami make their MLS debut in 2020.
Inter Miami Sporting Director, Paul McDonough, and co-owner Jorge Mas declined to comment on the possibility of Luis Suárez being the first Designated Player of the franchise, but Mas did mention before.
"This is a city and team that is going to attract players who play in some of the best leagues in the world, for us it's important to bring the best players we can. First of all, to have a team that represents our city, that plays an exciting, attractive, offensive-oriented style of soccer with a lot of goal scoring. We are very excited and impressed by the amount of interest we've received from players who are in the world's best leagues who want to be part of this team, a lot because of the relationship with David."
It's something that David Beckham referred to as a "good problem to have."
Suárez would fit Miami's profile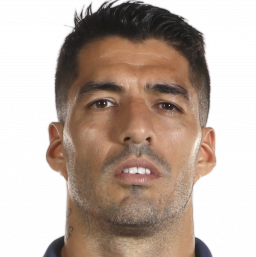 Other players who have been linked to talks with Inter Miami include Daniel De Rossi, Hector Moreno, Cristiano Ronaldo, Radamel Falcao, James Rodriguez, and Antoine Griezmann.