Atlético contact UEFA to stage another European final
The 2019 final between Tottenham and Liverpool was a great success. The Wanda Metropolitano showed it is a perfect venue for a final.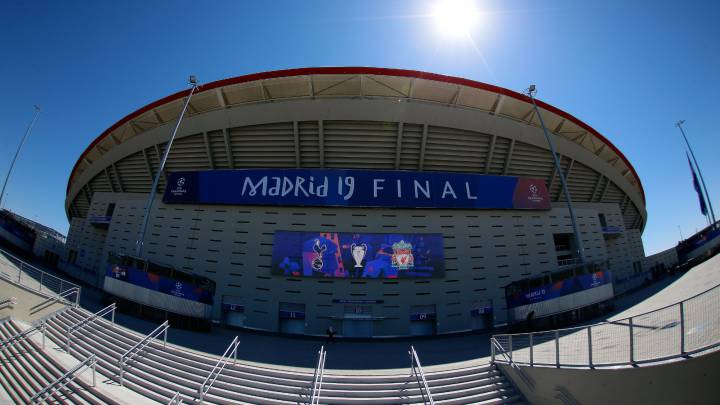 Atlético de Madrid have been back in touch with UEFA to offer their stadium for another Champions League final in the near future. UEFA were delighted with the organization of this year's final between Tottenham and Liverpool and how the event unfolded from start to finish. Atlético have received praise from all quarters and have taken advantage of the moment to offer their services to UEFA for future European finals.
Madrid final, a success on every level
Atlético have ample experience in organizing major matches - in recent years the club has hosted nine finals - two at the Metropolitano and seven at their former ground, the Vicente Calderón. UEFA also commended the city of Madrid and its public transport companies: Metro Madrid, EMT and Madrid-Barajas Adolfo Suárez airport for ensuring that travelling fans has access to extended services and for responding to an event of such magnitude.
Apart from a few isolated incidents, the weekend of the final passed without any trouble between the two sets of fans - allaying the fears of some media outlets in the capital in the run-up to the game. It is estimated that the 60-70,000 fans who travelled to Madrid to watch the final - either at the stadium or with locals in one of the city's 18,000 bars, boosted the local economy by 65 million euros. In short, the final was a perfect advert for the capital.
As for the Metropolitano, it is now included in UEFA's list of Elite stadia, the highest ranking given by European football's governing body.