Carlos Vela fouled more than Messi, laments Bob Bradley
Los Angeles FC's coach believes captain Carlos Vela is being targetted by rival defenders and compared the Mexican to Barcelona's Leo Messi in terms of fouls received.
Carlos Vela continues to shine in the MLS - the LAFC captain tops the league scoring and assists table and as things stand, everything pointing to the Mexican striker earning this month's MVP award. All of that has come at a price though.
Carlos Vela has become a victim of constant fouls during the current campaign. Last weekend in the match against Portland Timbers, he was on the receiving end of eight fouls - almost one every 10 minutes.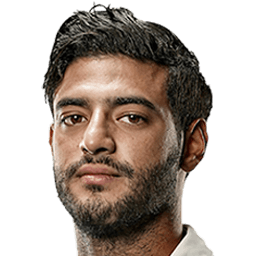 Vela may not be pleased and LAFC coach Bob Bradley certainly isn't. Bradley compared Vela's situation to the one Lionel Messi faces every match saying, not even the Barcelona superstar is as severely treated as Vela.
"We're not naïve. We understand that teams are going to have a hard way to play against us, are going to try to make it hard, but when's the last time you saw Lionel Messi get mauled the way Carlos gets mauled? I don't think I've ever seen a game where Messi gets mauled like that."

Bradley complained that the hardman tactics Vela's being subjected to get overlooked and asked for more control from match officials: "In the end, if I don't say that, the sad thing is, nobody else will write it, everybody, the fans will all yell 'diving, diving, diving.' But come on. We need really good games in this league. Yes, we need rivalries. Yes, we need emotion. Yes, we need everything. But it's just got to be managed. It's just got to be managed," the coach sighed.