Neymar: Mastercard suspend campaign featuring Brazil star
The American global payments & technology company has chosen to halt further use of their ambassador, who has been accused of rape.
Mastercard has decided to suspend an advertising campaign that had Brazilian football player Neymar Jr as the leading star, ahead of the Copa América tournament in his homeland.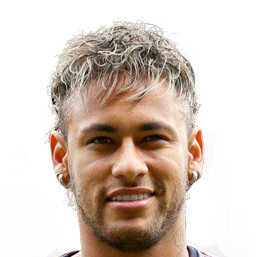 Neymar pays the price with Mastercard
The American global payments and technology company has decided that it will not use the campaign until the case of an alleged rape that has been brought against the player has been resolved.
"We have a series of marketing campaigns planned to be linked together during the Copa América but we have made the decision to suspend all of them, including Neymar as our brand ambassador, until the issue is resolved," Mastercard said in a press release. Ambassador Neymar does feature in this message on the company's Twitter feed.
Other brands that sponsor Neymar have already shown concern about the player's situation. Sportswear company Nike said they were "deeply worried" and Redbull also issued a statement saying that they were uncomfortable with the situation.
On Thursday, a video was released showing what appeared to be hidden footage of Neymar and his accuser on the bed of a hotel room, ending in a physical disagreement.