Neymar: Willian called up ahead of Vinicius for Copa América
The Real Madrid youngster will not be brought into Brazil's Copa América squad in place of the injured Neymar with the Chelsea midfielder Tite's pick.
Real Madrid starlet Vinicius won't be called up to Brazil's Copa América squad in place of the injured Neymar with Tite set to the hand the place on his list vacated by the PSG star to Chelsea midfielder Willian.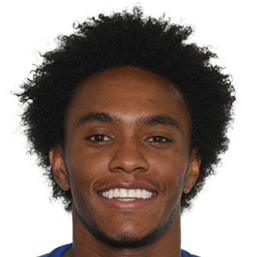 Despite being the preferred option among the Brazilian Football Confederation (CBF) hierarchy and at Seleçao kit suppliers Nike, who also sponsor the forward, the 18-year-old has been overlooked in favour of the Chelsea player, who has 65 caps to his name.
CBF chiefs felt that the inclusion of Vinicius would bring an injection of positivity into the atmosphere surrounding the team and help to shift the attention away from the rape allegations currently being levelled at Neymar, who was ruled out of the upcoming tournament in Brazil after suffering an ankle injury in the five-time world champions' 2-0 friendly win over Qatar on Thursday.
Brazil face Honduras in Porto Alegre warm-up on Sunday
The Brazil squad is currently in the country's capital, Brasilia, and is due to fly to Porto Alegre at 15:00 local time (20:00 CEST) to take on Honduras in their final tournament warm-up on Sunday. The hosts then kick off their Copa América campaign against Bolivia on Friday.