Gareth Bale tells Madrid board he's not prepared to move
Gareth Bale has spoken personally with Real Madrid directors and told them of his intention to stay despite the player not fitting in with Zidane's plans.
Gareth Bale is not budging in his determination to remain at Real Madrid next season. Despite the Welsh striker not forming part of coach Zinedine Zidane's plans for the 2019-20 season the player has personally communicated to Madrid club directors that he plans to stay. The decision was initially conveyed to the board via his agent Jonathan Barnett, but before leaving to join the Welsh national squad, Bale himself requested a meeting to tell the club of his resolution.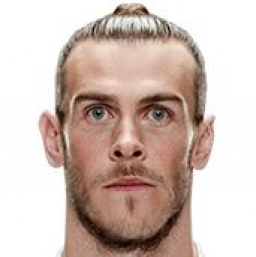 Bale was adamant in his decision and has even told the LaLiga side not to entertain potential bids for his signature, such is his determination to remain with the Bernabéu outfit.
Real Madrid have been surprised by Bale's pronouncement and are now coming to terms of having the Cardiff born player at the club for the forthcoming campaign. An exit was always a tricky proposition given the high salary that the player commands combined with a fee for his signature that would be acceptable for Madrid with transfer specialists Transfermarkt currently attributing a 70-million-euro value to his head. At present it appears more likely that Bale will stay as opposed to a summer exit from the Spanish side.
Secondary role
If the Welsh international does stay at the club, it would appear that he will have a secondary role within Zidane's squad. During the conversation between the club and player, Bale explained that personal reasons were at the heart of his determination to stay in Madrid, maintaining that his family are now very settled in the Spanish capital.
Bale is aware that it will be complicated to command his current salary (17 million euros) at another side and is aware the arrival of the likes of Jovic, Hazard and Rodrygo will push the Welsh player further down the pecking order. Real Madrid are hoping to loan out Brahim and sell Lucas Vázquez, Raúl de Tomás and Borja Mayoral to free up space in what is now becoming an overcrowded first team squad. They were also hoping to offload Gareth Bale, but with recent developments, that is now looking like an unlikely scenario.