Buffon could return to Parma after 18 years
Having announced his exit from PSG, the former Juventus keeper could return to Parma, the club where his professional career began in 1995.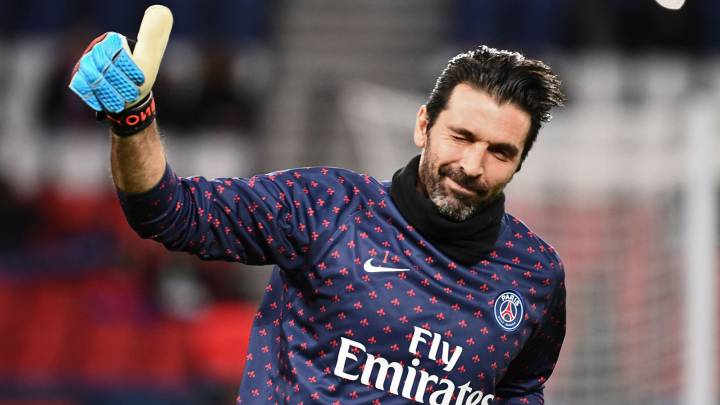 Last month Gianluigi Buffon waved goodbye to PSG after one season at the Ligue 1 club, with the 41-year-old goalkeeper, who has enjoyed one of the longest careers in professional football, leaving his future up in the air.
But now it seems he has no plans to retire just yet, with reports in Italy claiming the Italian shot stopper could return to Parma, his boyhood club which he left some 18 years ago.
Buffon and Parma have already opened talks
Buffon has been a player who has made long-term commitments. Before signing for PSG he enjoyed 17 seasons at Juventus after having played six seasons at Parma, where he joined the underage ranks at the tender age of 13 and made his first team debut in 1995.
Now his plan is to continue his illustrious career for one more season – and what better place to play out his final year than at the club where it all began.
According to Gazzetta dello Sport, sources close to the ex-Italy international say that Parma have already spoken with him. And while the financial issue has yet to be discussed, everything indicates that the club and player will close a deal.
Buffon's honours
One of the most successful goalkeepers in the history of the sport, Buffon won 19 titles with Juventus (nine Serie A titles, one Serie B title, four Copa Italias, and five Italian Super Cups), the Ligue 1 title with PSG and one World Cup with Italy in 2006. Overall he participated in five World Cups and four European Championships during his international career and has picked up several personal accolades.